LSE Debate Team Uses Their Voice as a Weapon at Their First Out-of-state Tournament of the Year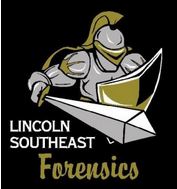 The atmosphere was filled with anticipation and pressure. Everyone's eyes were glued to their phones and gave nervous glances at their coaches whenever they looked up, waiting to see whether or not their judge's final decision had been posted. The stakes were high and so was the tension, and the pressure indicated that this wasn't a normal debate tournament.
After a three-hour drive and lots of preparation, the LSE Debate Team headed to their first out of state tournament of the year on Friday, Dec. 13, which lasted until Sunday, Dec. 15. Members of the LSE Debate team participated in the Dowling Catholic Paradigm Debate Tournament in West Des Moines, Iowa. There, the team faced new competitors with different styles, as well as gained new experience that will help them with the tournaments to come.
Eliza Moss (10) went to Dowling for the first time as a member of LSE's Public Forum team, which is where members debate current topics as a duo with her partner Kaleb Chasek (10).
"It was really cool to go out of state for a tournament," Moss said. "It's like going on a trip with any other group; you're all part of this one thing and you're all working really hard, and it's great to be a part of a group that's so dedicated."
Although debate tournaments take place every weekend, this tournament was special in that it was a national circuit tournament with many schools from a variety of different states. Furthermore, there were a lot more competitors, making it even harder to place in the final rankings. Those who place high in the rankings received a bid to go the Tournament of Champions, which is what most debaters call "the nationals of nationals." Overall, it was a different but good learning experience for the members.
"A lot of times terms that were used during the round were a little bit different because you have people from not just Nebraska and Iowa, but there were people from Maryland even," Moss said. "There were people from all over so you get a chance to debate a bunch of people from a bunch of different states, which is really cool to have that experience and to understand the different arguments that other people see."
Another member that took part in the tournament for the first time was Taylor Rinne (11), who went to Dowling in Lincoln-Douglas Debate, which is a solo event where members debate social and philosophical issues. 
"A lot of the people at Dowling have done their events for a long time, and this is a tournament where people go because they're good and they want to get better," Rinne said. "There were a lot of people who were compassionate about debate and were really fighting for what they were talking about, compared to being in the local circuit where sometimes it's not as passionate."
Those who ended up placing and receiving an award were excited for what's next to come, while those who didn't pondered on what they could do better. However, at the end of the day, what really matters isn't the trophies or medals: it's the experience, and according to these debaters, it was the best tournament yet.
About the Writer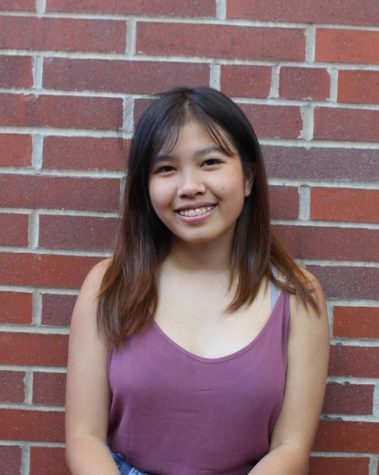 Jen Quach, Online Editor
Jen Quach is a Junior at LSE. She is currently the online editor for the 2019-2020 school year. She is involved in Debate, Band, Ambassador, Peer Mediator,...