After a tough loss to Lincoln East, LSE Girls Varsity Basketball remains optimistic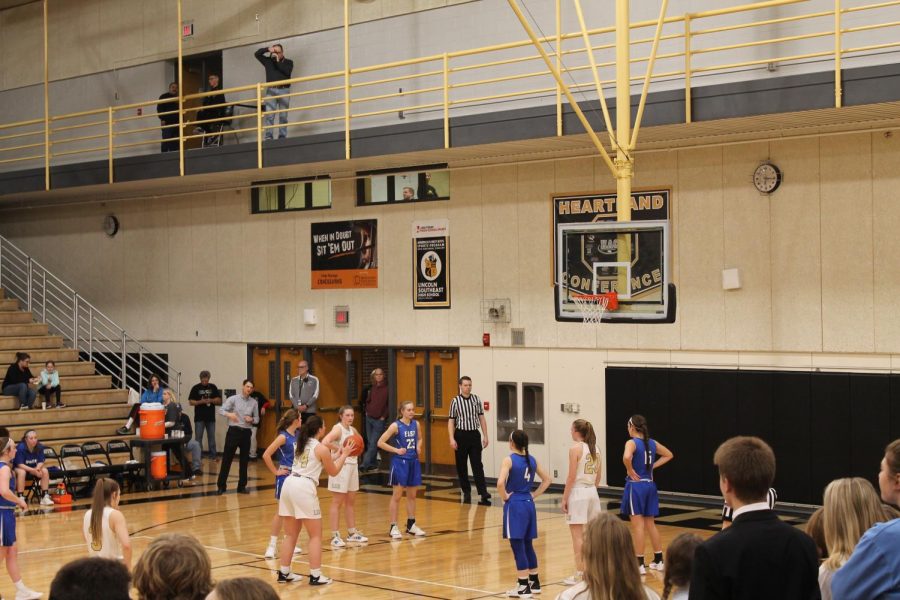 On Friday, Jan. 31, 2020, Varsity Girls Basketball took a tough loss to the Lincoln East Spartans. Right from the beginning, the Spartans took the lead, and they maintained it throughout the whole game. The Knights struggled to keep themselves motivated, but they had several people cheering them on; One of which was Madi Greene (12), one of the student managers for the team.
"Most times, we're down by more points than we'd like to be, so the vibes are just off from all of us. But, I have to remember that if the bench isn't happy and hyping up the team, the court won't be as excited either, and they won't be pushed to win," Greene said.
At the end of the first quarter, the Spartans were up 16 points, and the Knights were already struggling with just eight. Greene and the rest of the team were still hopeful, continuing to encourage the girls. According to Greene, there is a lot of sideline cheering that has to be done in order to keep the Knights going and working to win. However, things got worse, and by the end of the game, the Spartans had steadily gained points, ending the game with 65 points, while the Knights had only 30.
"There are times when I'm like, 'Okay, why am I sticking with a team that isn't winning?' But, then I remember that I made a commitment to this team no matter what the season outcome is, and I need to stick with it," Greene said.
Although it can be tough to stick with it at times, Greene plans on continuing to do so throughout the remainder of the season, and LSE students and staff will also continue to support the team.
About the Writer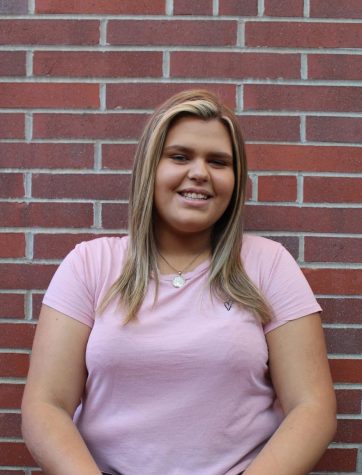 Maya Lange, Staff Writer
Maya Lange is a sophomore at Lincoln Southeast High school. This is Maya's first year with the Clarion, and she is currently a staff writer. Outside of...