Southeast Wrestling celebrates new school record while looking to carry momentum into Districts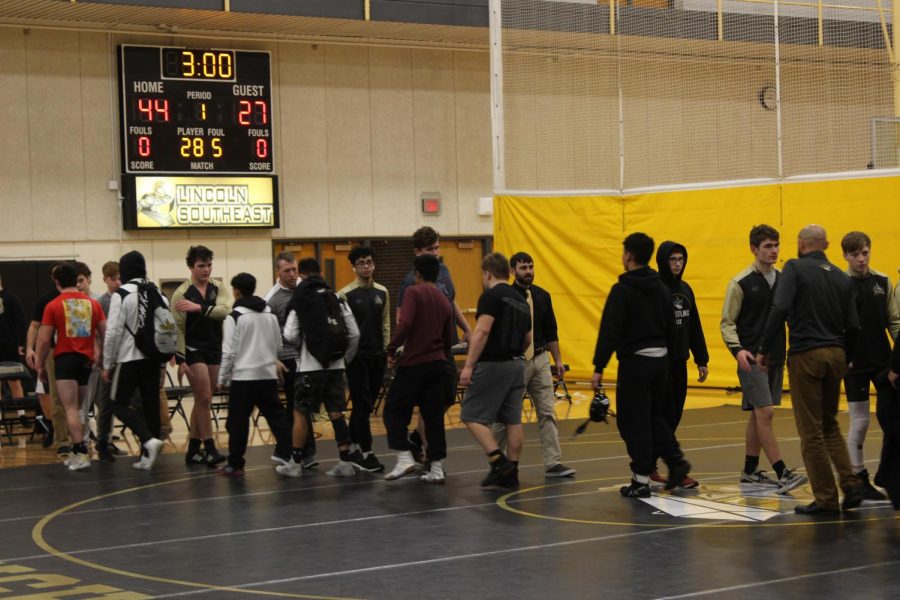 The regular season for the Knights wrestling team came to a close on Saturday, Feb. 8, at the Lincoln High Invitational. However, on that last day of the season, this year's team accomplished something that no other Southeast wrestling team has since Southeast first opened its doors in 1955. After beating Lincoln Southwest, the Knights secured the school record for most dual wins (17) in a season, but the Knights didn't just stop there. They continued to add one last win, pushing the new record to 18, after their final dual of the season against Papillion-La Vista South. The previous mark was 16, set a few years prior.
At the start of the day, the Knights held 15 wins, just two shy of a new school record, but the mindset for many wrestlers, including senior Brogan Zegers, was to rewrite history that day.
"Last year we went 0-3 at Lincoln High duals," Zegers said. "This year we came in knowing [the record] was up for grabs. Then everyone just built off each other and wrestled amazingly."
Southeast started the day beating Lincoln High 56-15, including a pin by Zegers in the 160 weight class. That win alone tied the school record. Then, the Knights followed with a dominant 69-8 win over rival Southwest, winning 12 of 14 matches while setting the new season-high mark for dual wins at Southeast.
"It was so exciting to watch," Zegers said. "It was intense and then when we knew that we locked up the dual, it was like a chip off our shoulder."
 Although the Knights arguably had a lot to celebrate, the day of competition was still not over. The team's final win of the season came after a close 40-33 dual, beating top 10 ranked Papillion-La Vista South.
Southeast now prepares for a huge weekend at districts where they'll compete at Lincoln East on Saturday, Feb. 15. With just one stop before a potential trip to the state tournament, preparation will be the key focus for the Knights before then.
"Coach Bauer made it really easy to prepare," Zegers said. "He's given us all the tools, it's just up to us to take them and use them."
First matches are set for 8am Saturday. Wrestlers for the district roster are listed below.
District Roster
106 – Jack Reis
113 – Dorsey McCurdy
120 – Caleb Durr
126 – Jose Hinz
132 – Hunter Dillon
138 – Taye Hill
145 – Cade Kennett
152 – Ian Mendoza
160 – Brogan Zegers
170 – John Friendt
182 – Max McClatchey
195 – Zack Belmudez
220 – Cody Genetti
285 – Nate Folmer
About the Writer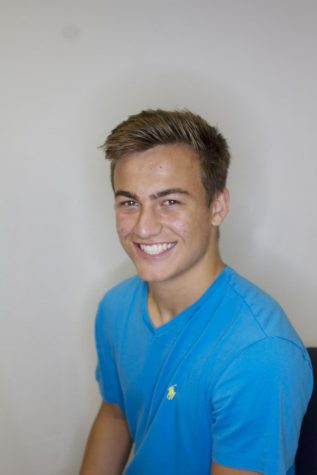 Reis Jensen, Sports Editor
Reis Jensen is a senior at Lincoln Southeast High School. This is Reis's second year with the Clarion and is currently the Sports Editor. He is passionate...