Review: 'To All the Boys I've Loved Before: P.S. I Still Love You'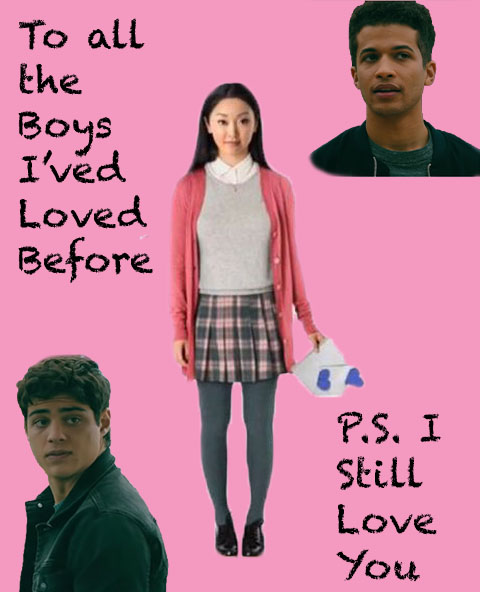 The perfect high school relationship is something that is idolized and romanticized in all the teen movies nowadays, and Netflix's "To All the Boys I've Loved Before," is no different than the rest.
In the film, Lara Jean Covey, played by Lana Condor, writes letters to all of her past crushes and hides them in a box hoping no one will ever see them. One day when her little sister is poking around in her room, and finds these letters and sends them out to Covey's previous crushes. Soon after, Covey's life gets thrown into chaos when her love letter recipients confront her one by one.
Just like all of the other feel-good movies with happy endings, Covey and a very special love letter recipient, Peter Kavinsky, played by Noah Centineo, fall in love and start their relationship, leading viewers into the second part of their love story. 
In the much-awaited sequel, "To All the Boys I've Loved Before: P.S. I Still Love You," Covey is once again found in a romantic conflict, this time with various people and challenges showing Covey and Kavinsky just how hard maintaining a healthy relationship can really be.
While conflict is nothing unusual to Covey and Kavinsky, the issues they are dealing with are presented in a more relatable and realistic manner than what they were in the original movie.
The story picks up right where audience left off, with Covey and Kavinsky still proving to have a great high school relationship. Conflict emerges when the fateful letters that Covey's sister sent out come back to one of the recipients, John Ambrose, played by Jordan Fisher, replies to Covey's love letter and becomes a prominent player in their love triangle.
The presence of Ambrose puts everyone on edge, and with so much pressure put on Covey, she turns to an unexpected friend to try and figure out what love truly means to her.
This love triangle generated emotions similar to what high schoolers are feeling in their own relationships, accurately showing that a high school relationship is harder and takes more effort than what most movies depict.
In the first film, the struggles and hardships of an actual romance were overlooked, with it having a Disney "happily ever-after" feeling to it. Feel-good endings like these portray relationships to be way easier than they actually are in real life, which can give teenagers the wrong impression of what a relationship should really be like.
In the much-awaited sequel, the writers of the movie did a better job of showing the conflicting emotions that many people experience while in a relationship. Even though Covey and Kavinsky's relationship was still romanticized, it was equally met with real-life situations that high schoolers actually face.