Samuel Segrist: Teacher during the day, performer at night
In both teaching and music, a certain LSE teacher has the ability to make his audience and students entertained and captivated. Southeast English teacher Samuel Segrist has played rhythm guitar in his band Prairie Psycho since 2011, and balancing both the band and his teachings has taught him valuable lessons, as well as helped form his identity. His most recent performance was on Nov. 13 at Duffy's Tavern. There, the band debuted some new songs as part of their acoustic sets, and according to Segrist, it went very well.
The band started in the mid-90s by a group of college professors, and Segrist has played the rhythm guitar in the band since 2011. According to Segrist, the band plays a variety of styles of guitar-based music, including garage rock, proto-punk, '90s alternative and rockabilly. To prepare for their performances, they rehearse every Wednesday night and play about one show every two months.
"I think one of the best things about this band is the sense of weekly camaraderie and musical satisfaction it has created over the years. We have played over 100 different songs, most of them originals, but if it was not for this band, I probably wouldn't get to spend this time with these three other gentlemen I consider friends," Segrist said. "Music bridges a certain generational gap. For instance, each member of Prairie Psycho is in a different decade of our life. I'm the young gun in his 30s; Steve Wills, the lead guitarist, is in his 40s; Our drummer, John Gessert, is in his 50s and our singer/bassist is in his 60s. I think that's remarkable because I don't have any other group of friends that spans generations."
Prairie Psycho's most recent performance was at Duffy's Tavern, the midwest hub of music. The band debuted a new song called "Pre-Rip Soy Chai," an anagram of the band's name. Additionally, they finished the show with a closer called "It is Well With My Soul," a song where the band leader Dr. Scott Stanfield sings about all the things in his life he is thankful for, such as his family.
"I always hope an audience enjoys the toe-tapping and hummable variety of our songs. Most of our songs are inspired by great works of literature, which is why we so often perform in bookstores," Segrist said. "I hope the unexpected lyrical references surprise and delight our erudite audiences. Our intellectual fans are called 'The Prairie Psychologists.'"
However, as both a teacher and a performer, it may be hard to find time to do both. Nonetheless, Segrist has found that there is some similarity between the two, and uses this knowledge to get the best of both worlds.
"Teaching is a kind of performance in that a teacher has to consider the stage (the classroom), the audience (the students) and the set list (the lesson plan). There is a rhythm to both a good class and a good show, so I like to think they both inform the other. One thing I've learned from both of them is that audiences and students both like simplicity," Segrist said.
Overall, Segrist has found enjoyment and a sense of identity in his band. With each show, what he likes most about performing is that he just gets to keep performing.
"The challenge and fun of the social and artistic culture keeps me young," Segrist said. "As George Bernard Shaw once said, 'We don't stop playing because we grow old; We grow old because we stop playing.' So, I plan to never stop playing. Or even better, I plan to never stop never stopping."
About the Writer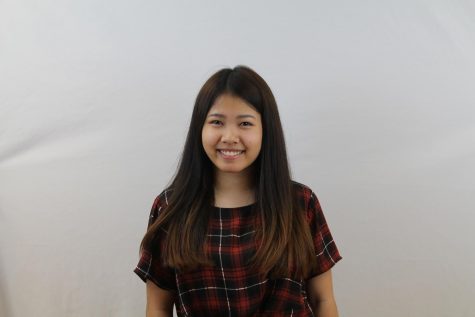 Jen Quach, Editor in Chief
Jen Quach is a Senior at LSE. She is involved in Debate, Band, Student Ambassador, Peer Mediator, and HOSA outside of the Clarion. In her free time, she...