Tanner Penrod: New principal, new principles
At school, students can expect to be taught a variety of different topics, ranging from communications to photography. Prior to this school year, learning how to properly sanitize was definitely not one of them. 2020 has been a year filled with new and unprecedented events, and education, in particular, has been heavily affected. However, new LSE Principal Tanner Penrod has been able to adjust to this new atmosphere.
Although changes such as extra COVID precautions and online learning have taken place, some things that won't change are Southeast spirit and culture. Thus, Penrod makes it his goal for LSE to keep this tradition and be able to adapt to the pandemic in order to create an environment that gives all students a voice, challenges students, and is safe for everyone. 
Penrod's experience as an educator began long before his position as principal of Southeast. Four years before he stepped up to this position, Penrod was the principal at Bryan Community Focus Program, and three years before that, he was the associate principal at Lincoln High School. Prior to going to Lincoln High, he was a coordinator at Bryan Community Focus Program and taught and coached at Lincoln Southwest. With a lot of experience as an educator and an administrator, Penrod's passion for this field is significant and clear.
"As a teacher and as an administrator, I value relationships and the opportunity to work one on one with people. That's why I got into education. It was to work closely with people and build positive relationships with the intended outcome of helping someone else's life be better," Penrod said. "I appreciate knowing that the decisions that I make can possibly impact lives. I take that very seriously because I know that poor decisions can lead to negative outcomes for a lot of people. But I also know that good decisions and creating a positive culture can really set the tone for a building and in turn, put students in a position to see some success."
Penrod's goals as an administrator have stayed consistent throughout his life, but this year, he is approaching education with a new philosophy. Penrod and his wife, Meg, adopted their daughter, Sloan, on Aug. 29 of last year. With the perspective of a father, Penrod directs his ambitions towards creating a community that is safe and welcoming to his daughter and his students. 
"Our daughter is African American, so when I think about a successful school, it's a place where Sloan can have academic success, social success, and also have a voice. She is the most important thing to me and to my wife, so her happiness and her success in life is my priority," Penrod said. "When I make decisions I think about the impact it would have on her if she was a student here. That's been a new perspective for me because I've worked in education for almost 20 years but I've never had that lens of a father, so it's definitely impacted the way that I think about the decisions we make."
These decisions are especially important for the shifting dynamics of this school year, which has been spurred by the pandemic and the fight for justice for black lives. However, Penrod aims for quality education to continue as usual, and of course, in a way that is safe for both students and staff members. 
"I would want students to take pride in their moral accountability to keep others safe and to support others in a time of need. Some people aren't as affected by the pandemic. Some people aren't as affected by the social and racial division in our country and in our city. But I would want them to know that other people are affected, and I'd want them to think about how they can listen to other people during a time of need and challenge for others."
About the Writer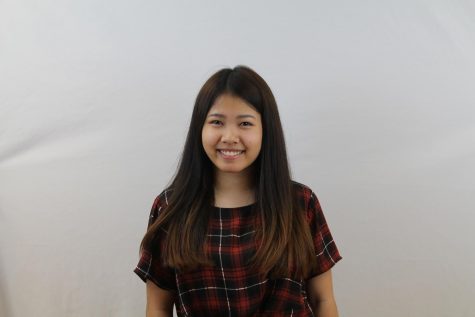 Jen Quach, Editor in Chief
Jen Quach is a Senior at LSE. She is involved in Debate, Band, Student Ambassador, Peer Mediator, and HOSA outside of the Clarion. In her free time, she...