LSE Social Worker Morgan Young: Supporting students in and out of school
Putting yourself in an unfamiliar environment and situation can be scary, but it can also be an awarding experience. LSE Social Worker Morgan Young pushed herself out of her comfort zone by studying abroad in Nicaragua while she was earning her undergraduate degree. The trip changed Young's life. "Seeing and learning how other people live and being in a very uncomfortable place just because Spanish was obviously not my first language." Young was in Nicaragua for four months and said it was a "good experience." As well as studying abroad in her undergrad years, Young completed her practicum with a family support worker. While meeting for her practicum at schools throughout Lincoln Public Schools, she got to see a school social worker in action and became interested in the career. 
This is now Young's fourth year at LSE as a Social Worker. In this role, she helps students with concerns at home, at school or in the community. This year, however, has made it difficult to connect with some of the students Young works with, and COVID, among other things, has students feeling anxious, lonely, excited and everything in between. In-person or not, Young gives advice and her support to students that need it, but wants all students to know "that should they need anything, everyone here in the counseling center is here for support. We want to help, so we are here." At LSE, Young enjoys how well everyone works together as a community. As a School Social Worker, Young says no two days are alike and that is one of her favorite things about her job, as well as really getting to know students, and helping people. Young is inspired by the success stories and the relationships she forms with the students she works with, as well as seeing them make progress and accomplish goals, and "seeing how determined students are to achieve their goals."
Young works with students to support them with life in and out of school. Outside of school, Young enjoys bad reality TV shows and spending time with friends and family, and says the only ice cream she will eat is from Ivanna Cone. Young says she looks up to her mom, who has always been there for her and has always been supportive.
About the Contributor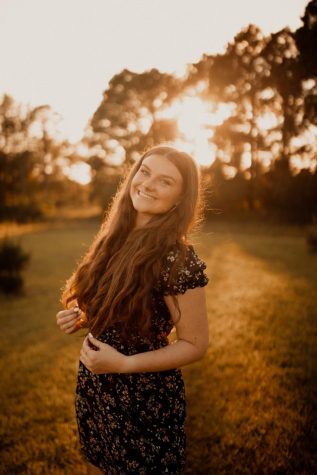 Emily Stoner, Photo Editor
Emily Stoner is a senior at Lincoln Southeast. She is involved in Student Council, HOSA, Peer Mediation and more. Emily plans to study a social science...