Kelley Winter: LSE Counselor helps students reach their goals
Through the doors of Lincoln Southeast, there are many friendly faces that can instantly make your day brighter. One of those faces belongs to Southeast Counselor, Kelley Winter. Winter works with 9th through 12th graders with last names between Mee and Pa, acting as a guide for kids on their emotional roller coaster through high school. 
One of her priorities in helping students is fixing any problems with schedules, but she also helps them with college and post-secondary planning. She talks to a lot of students about a variety of topics. "Sometimes they have things going on in their life, and sometimes they just need a place to kind of get rid of that information and vent," said Winter.
Every day Winter is constantly helping kids get through high school. This usually involves catching up on emails in the morning, but the rest of her day is filled with conferences with students and Zoom meetings. "I spend a lot of my day just trying to help students. I get a lot of phone calls from parents that I take," said Winter. 
Schedule fixes, social/emotional problems and post-secondary planning are the main issues students at Southeast struggle with, and it is important to have a counselor that can advocate for those students.
Growing up, Winter decided to become a counselor in high school, and it was a rough journey. "When I was in high school, I had a counselor and I did not have a great experience," said Winter. Being told that she was not college material only motivated her to become a counselor and be the advocate for the future. "I want to be that person, and I want to help students reach their goals and their full potential." 
Winter loves to see the growth of her students each year, and it makes her feel accomplished. She hopes to make an impact on many more students and help the next generation of school counselors for the future. "Be open to new ideas, and be open to doing things differently. Try new things because what might work one year doesn't work the next year."
About the Writer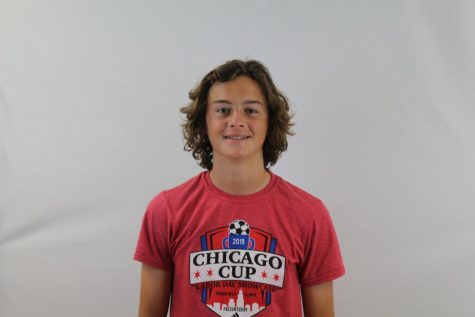 Jacob Miller, Copy Editor
Jacob Miller is a senior at Lincoln Southeast and is a Copy Editor for the LSE Clarion. Outside of school, his favorite hobbies are soccer, drawing, and...