Monsters with masks: How Roca Berry Farm remains a thrill during the pandemic
For years, Roca Berry Farm has instilled fear and joy in visitors of all ages. Known for attractions such as the Haunted Hayride and the Haunted Manor, Roca gives everyone a scare, especially at night. However, what lurks in the dark are monsters… with masks? That's right. It's a sight to see, but the catch is that the masks aren't visible at all. Behind the scenes, Roca is working hard to ensure that the limits of the pandemic don't get in the way of the visitors' experiences while being mindful and putting extra safety measures in place. 
Roca opened for its 40th season on Sept. 19, and its tradition of providing scares and joys to all those who visit remains the same. However, this year is a year like no other. In order to ensure everyone's safety, Roca has had to change how they go about scaring and interacting with customers. Junior Jessica Tisdale works at Roca as a scarer during this time, and she finds herself and other workers steadily adapting to the pandemic. 
"We're expected to wear masks all night unless we know that we can maintain a 6 foot distance from the customers, and even the workers who do wear masks aren't supposed to get up in people's faces. It wasn't too difficult to adapt to, but we had to go about finding new and different ways to get reactions out of the customers."
Not only have the customers' experiences changed, but also the workers. Tisdale noticed that this pandemic has given her and other employees more work due to the new safety precautions. 
"There's definitely more work, but I feel as though it's not shouldered as much by the haunted attraction workers," Tisdale said. "With the exception of having to change makeup so that it fits with wearing masks and having to distance ourselves from the customers, we haven't really had to change much about our procedures, whereas the daytime staff and the concession workers have had to take on a lot more responsibility."
Outside of these changes, Tisdale noticed that the attractions have been especially busy this year despite the pandemic. Although some people are concerned about public areas like this one, Tisdale believes that the quarantine has made a lot of people tired of just sitting around, which might be a factor in the increasing number of visitors. 
"In the past it was always a guess as to how late we'd stay. Sometimes it would be 10:30 [p.m.], other times we wouldn't leave until after midnight, but this year me and my coworkers haven't left the farm until after midnight every single night," Tisdale said. "I'm not sure if there's any direct correlation between the late nights and the pandemic itself, but I think there's a lot of people who are going just for the sake of having something to do."
However, this mindset does not apply to all customers. Freshman Maya McGill is a recent visitor that sees the importance of Roca being open despite the pandemic. 
"So many people can't picture 'spooky season' without going to the pumpkin patch. And the people who decide to go…they're putting themselves out there and possibly sacrificing their safety for a little fun and that's their decision; we shouldn't make that decision for them."
About the Writer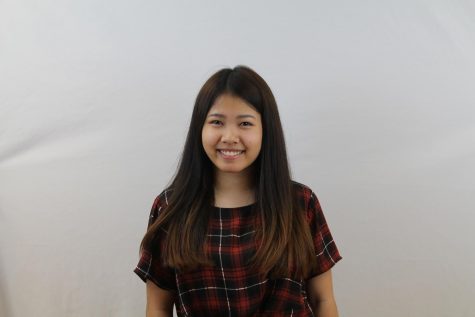 Jen Quach, Editor in Chief
Jen Quach is a Senior at LSE. She is involved in Debate, Band, Student Ambassador, Peer Mediator, and HOSA outside of the Clarion. In her free time, she...