Opinion: Ariana Grande tops charts once again with her new album 'Positions'
After more than a year of waiting, Ariana Grande has finally returned. As a well-known face in the music industry, this pop star has become even more popular across social media platforms, with many tweeting or posting videos of their excitement for her new album, "Positions". When it finally released on Oct. 30, it left her fans to question if it's really worth the hype. 
In my opinion it certainly was, and most of her fans would agree that she didn't let them down. Although "Positions" came out about a week ago, it has already been applauded nationally and gained a lot of recognition. With this new album, Grande successfully took the top spot on the Billboard album chart for a fifth time. Opening with almost 174 million streams and racking up 174,000 sales altogether, "Positions" is Grande's third No. 1 in two years, proving that this pop star's hype is apparent.
This is due to many reasons. First, it is important to notice that this album is rather explicit. For one, her song "34+35" contains various innuendos, with the title itself adding up to, well, you guessed it. Second, it's daring. Lacking the old aura of innocence in relationships that her songs used to have, Grande shows that she is more experienced and no longer clumsy in romance with "Shut up", which contains lyrics that are straightforward and honest. This album sheds light on Grande's growth, or perhaps, maturity, from her old albums "Sweetener" and "thank u, next."
No longer singing about her exes, Grande has made this album unique in its own way. With "Positions" — the title track itself — Grande adapts to the current political dynamics of the nation by filming a music video set in the White House and posing as president. Daring, of course, but that's what makes it so notable.
Some of the other songs included in this album features artists that Grande hasn't collaborated with before, such as Doja Cat in the song "motive" and Ty Dolla $ign in "safety net." Thus, there were definitely many unprecedented moments for Grande when recording this album, making it even more distinct than her previous releases. 
In the end, this album displayed Grande's full range of aesthetics, with her upbeat and vibrant personality (with a tinge of innocence) to her rebellious and flirty side. With all this success, "Positions" truly secures Grande's position as the queen of pop.
About the Writer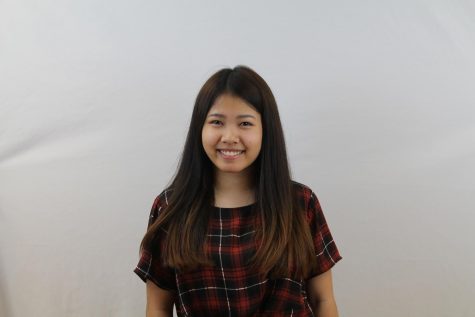 Jen Quach, Editor in Chief
Jen Quach is a Senior at LSE. She is involved in Debate, Band, Student Ambassador, Peer Mediator, and HOSA outside of the Clarion. In her free time, she...