LSE Varsity Volleyball season ends after quarantine
The Lincoln Southeast Varsity Volleyball team recently went into quarantine, ending the season for the Knights. Even though safety measures and precautions were taken, a member on the team tested positive for COVID-19. 
For the seniors on the team, this was their last year of high school volleyball. Most of them are understandably upset, and the effects of their quarantine only add to the mentally draining nature of COVID-19.
Junior Alexis Gates "felt frustrated at the beginning," and says that it's hard "when you didn't know when your last practice or game was going to be."
This fall, multiple safeguards have been taken to make sports safer for the athletes. LSE's volleyball players have to wear masks during games, volleyballs are sanitized frequently, and players use hand sanitizer.
"It was hard to adjust to wearing the masks," Gates said, though she believes that they are necessary. 
When players competed this season, they no longer had a live audience, except for a few family members, distanced six feet apart. Viewers could watch volleyball games live on YouTube, but Gates claims that it's not the same as a live audience, saying that "we go off of the audience's energy." Gates was happy that she had the ability to have the games streamed so that her grandparents could watch her play. 
The volleyball team can play five games a week at times, so there became an issue of finding local teams, and testing often enough. Playing against teams from other areas is a risk that increases the transmission of COVID-19, but Gates says that it would be difficult to test that often in order to remain completely safe. 
The risk dial for Lincoln has recently dipped into red, and numerous measures were taken to combat COVID-19. On Nov.16, causing all indoor youth sports to be postponed until Dec. 7, by order of Mayor Leirion Gaylor Baird. 
Gates says that she should feel grateful because she still has the opportunity to experience one more year, unlike her senior teammates. COVID-19 has cancelled the volleyball season, but Gates remains optimistic, as she also plays for a club team. The pandemic has ended many sporting seasons, but they will be there next year, waiting. 
About the Contributor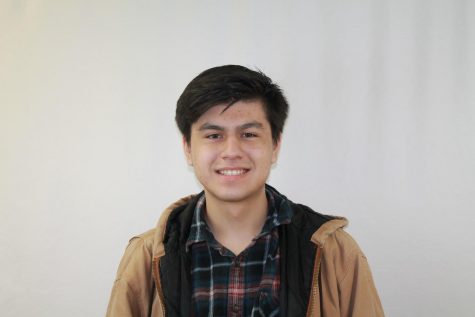 Samuel Abourezk, Staff Writer
Samuel Abourezk is a senior at Lincoln Southeast. This is his first year on the Clarion news team. He reads philosophy in his free time, and likes to ride...