Christmas light displays are popping up everywhere in Lincoln
The first Christmas light display originated 140 years ago; when Thomas Edison, the inventor of the first successful light bulb, created the very first strand of electric lights. During the Christmas season of 1880, the strands were strung around the outside of his Menlo Park Laboratory. At the time wiring of the electric lights was very expensive and required a wireman, our modern-day electrician. It could cost someone $2,000 to light a Christmas tree.
Since then we have made many advancements in the production of light strings, and you can now purchase pre-built strings to hang where you want. The most common use being on trees and the roofing of a house. Traditional string lights are simple and offer very little control, for the average homeowner they are perfect. However, not everyone is an "average" homeowner.
Some homeowners want to put on a show for others. These homeowners will take hours installing RGB light strips on their home and even more programming an entire show. Some may include an AM/FM transmitter that will play music. Typically, people will recommend a large show as the "best". However, just because a show is small does not mean it isn't good.
This year, take some time to go around and see the amazing light shows in Lincoln. Lincoln resident Phillip Wagoner made a Google Map that shows all of the current light displays in Lincoln. They are marked with a Music Note if they have music, listed with the AM/FM frequency.
"We're almost at 100 active displays on the map," Wagoner said. With that many displays, it is hard to recommend "the best". Wagoner is trying to make the map even better by adding photos. That way people can map a route that fits their liking.
Along with the Google Map, Wagoner also created a Facebook group titled "Phillip's Lincoln Lights". The group includes many of the display owners and light connoisseurs of Lincoln. As a community, they help Wagoner keep the map up-to-date with all the new information about displays.
The Facebook group highly recommends the light display at 633 S. 112th St. This display, put on by the Bayer family, has what you would think to be every Christmas decoration known to man. It includes at least eight lit Christmas trees, four blow-ups, 15 candy canes and six singing LED trees. Many members of the Facebook group say it is worth the drive out of Lincoln.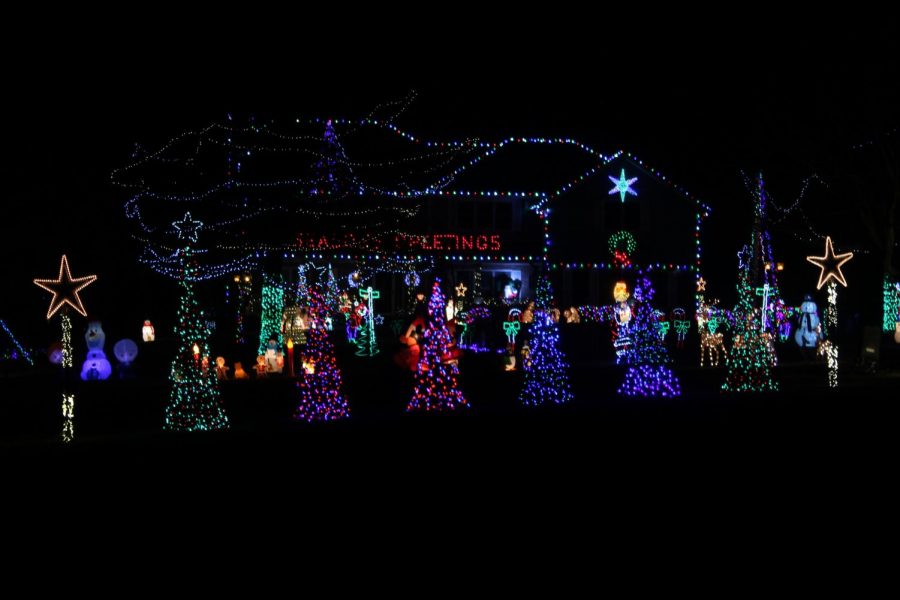 Another notable display is the Magical Lights of Seward show at the Seward Fairgrounds. The drive-through show, which costs twenty dollars, takes you on a tour of the fairgrounds, where you can see a multitude of decorations. When you first enter the fairgrounds through a bridge with LED arches, you can see three lit badges thanking first responders. Further along the loop you can see custom LED decorations, including a mini-Memorial Stadium. The display is organized well, and the entire show is synchronized with music that you can tune into on your car radio.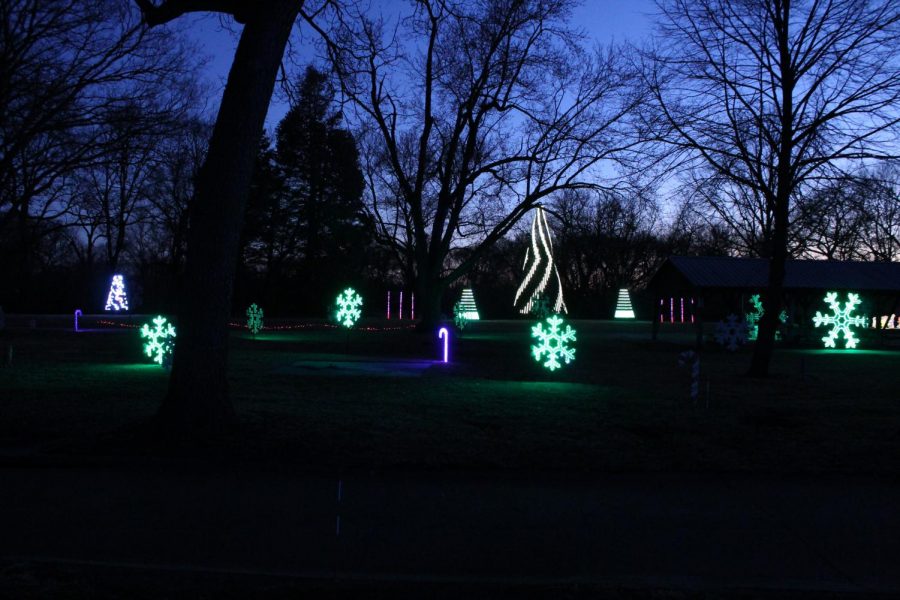 If you happen to come across any light displays not listed on the Google Map, be sure to join "Philip's Lincoln Lights" Facebook group and let Wagoner know about that display. The group has helped make the search for great displays much more enjoyable.
PHILLIP'S GOOGLE MAP
https://www.google.com/maps/d/u/0/viewer?mid=1aPkbXFLhOIFrTLlCKDOSLvuGi-0&ll=40.86745650814752%2C-96.80568170000004&z=11
"PHILLIP'S LINCOLN LIGHTS" FACEBOOK GROUP
https://www.facebook.com/groups/292163514630940/
*Links may not work on LPS student chromebooks