2020: A year to remember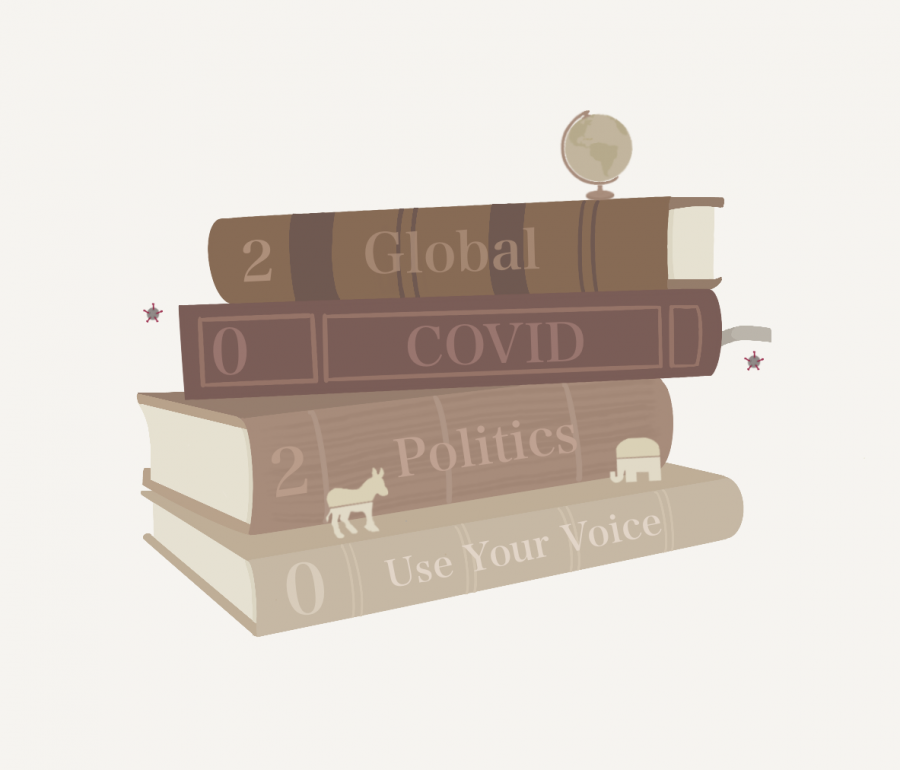 A Year to remember
With the new year just around the corner, it can be easy to want to jump in and forget everything that happened in 2020. This year was not only challenging, but also brought so much loss and many hard times for people all over the world. This year was ever-changing, forced growth, inspired activists, and will continue to challenge everything that seemed certain. However, before diving into 2021, it is important to reflect on everything that happened in 2020, and discuss why this year needs to be remembered. 
Lincoln Southeast High School (LSE) Alum and now Collections Registrar at History Nebraska, Jordan Miller* says, "Recording these events matter because future generations are going to want to know how we survived these incredibly difficult times… By actively collecting and recording these moments, we're ensuring knowledge for future Nebraskans, and people all over the world." 
Miller's job has shifted this year to more collection around current events such as COVID-19, the election, and the Black Lives Matter protests. "Within each, they've had different subjects we've tried really hard to collect, but are always trying our hardest to collect multiple viewpoints and thought processes to make sure, in the future, someone can learn the full story from the point of view of Nebraskans during this time." 
However, it's not just about the surface level events for Miller, "It's really important to note that it's not just the big, breaking news-type things we need to be sure to document. It's the everyday stories of how Nebraskans got by. We have a donut bag a person left on their friends porch at the beginning of the pandemic to let them know they were thinking about her. Those are the objects that tell a bigger story of how people persevered," Miller said. 
It isn't hard to argue that this year has been historical. Although every year something makes history, 2020 has been a year no one will forget in a lifetime. For Miller, the most historical part of this year was "The light that has been shown on the extreme racial injustices, economic divide/wealth distribution, and the political tensions that are so deeply embedded in our country. They've always been there, but the pandemic has brought them all out for the world to see," Miller says, "I hope by bringing these circumstances into the light, we can begin to move forward and work on healing and bettering ourselves as a country for future generations." 
LSE Freshman and Yearbook Staff Member Summer Wardyn also works with current events and documenting student life. "It is important to record these events so that maybe in the future people can look back and see what was happening at this time in history. For yearbook I think it is very important so when students look back at their high school yearbooks later on they can look back and remember these events and they can see how it affected Southeast high school," Wardyn said. This historical year will not soon be forgotten, with global news, a pandemic, an election year, and a time for change and using your voice.
*Quotes from Jordan Miller reflect her own opinion, not that of History Nebraska.
COVID-19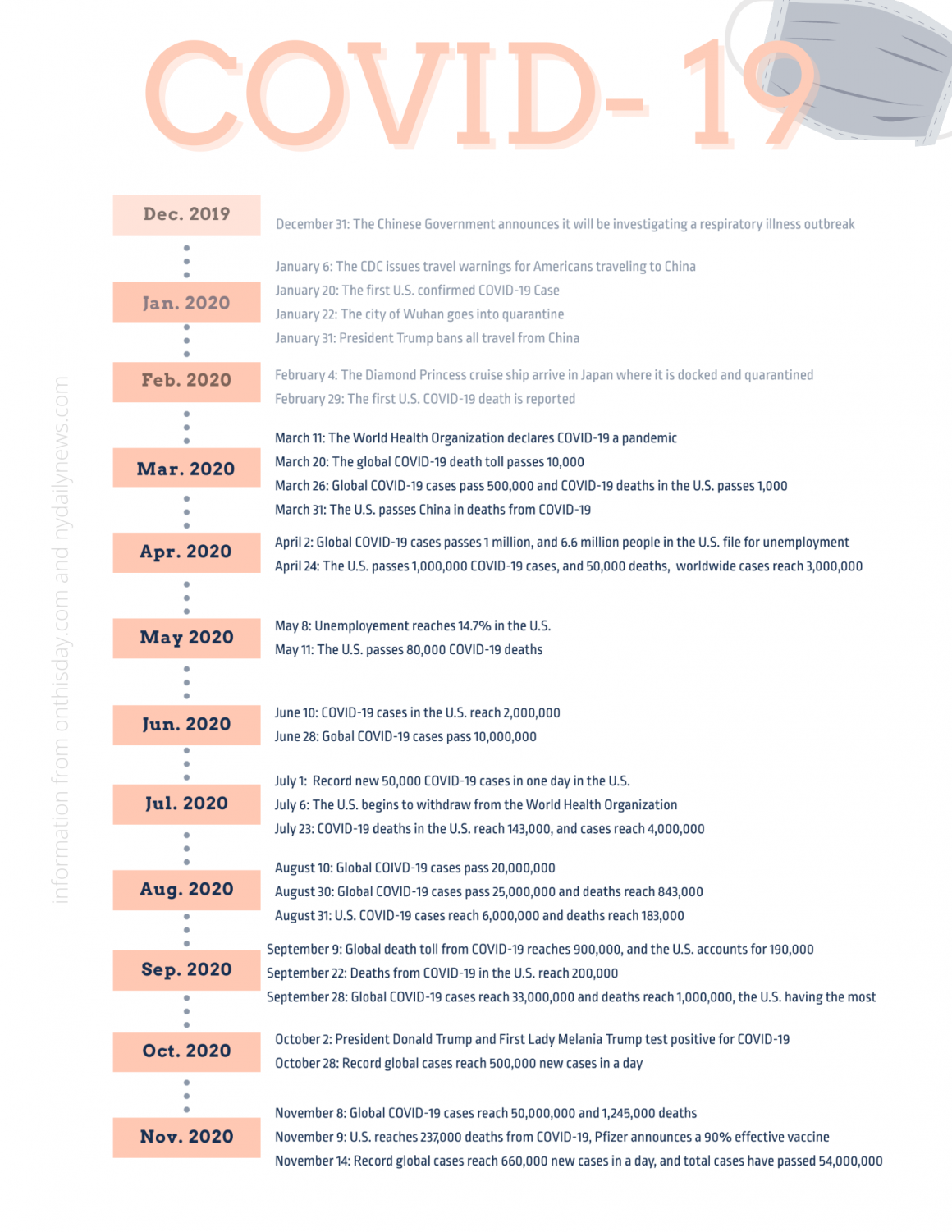 Global News
United in a way no one expected, 2020 brought on tough times for nations all over the world. Conflict across the world, however, is hard to avoid, alongside the many environmental and weather related events that were harmful and challenging. In January, stressful times and tension between the U.S. and Iran led to the twitter users making #WW3 become a trending hashtag. This hashtag was a result of U.S. troops firing rubber bullets and tear gas on a group of Iranian militia supporters at the U.S. Embassy in Baghdad, Iraq, as well as President Trump saying Iran would be held accountable. Two days later, Iranian General Qasem Solemani was killed at the Baghdad International Airport by a U.S. drone strike, causing frustration and, days later, a stampede at Solemani's funeral. On Jan. 8, Iran launched missiles at bases with U.S. personnel. On Jan. 31, the UK began the process of leaving the EU, making it the only member state to withdraw. On March 3, a group of tornadoes arrive in Nashville and 25 people are killed. In early May, the first "Murder Hornets" were spotted in the U.S. This invasive Asian giant hornets scared many Americans, and the first successful Murder Hornet nest removal wouldn't occur until October. On June 16, North Korea cut communication with South Korea, destroying the Inter-Korean Liaison Office. A landslide in Myanmar killed 160 on July 2, and displaced many more. Less than two weeks later, a monsoon in India kills 50 people, and its affects reach over two million. Also in July, the heat of hurricane season brought hurricane Hanna to the Texas Gulf Coasts. On Aug. 3, hurricane Isaias arrived near North Carolina, and three weeks later, hurricane Laura made landfall in Louisiana, killing 16. On Aug. 4, an explosion in Beirut, Lebanon caused massive destruction, leaving 300,000 people homeless and more than 6,500 injured according to the World Health Organization. Multiple videos from that day in Beirut were posted, and brought both shock and empathy to viewers all over the world. Science Mag said the blast was caused by and accidental explosion of 2750 tonnes of ammonium nitrate. On Sept. 10, wildfires in Oregon displaced over half a million people, and other fires along the West Coast would rise as well. At the beginning of the year, bushfire season in Australia had one of its worst seasons burning over 12.35 million acres of land according to ABC News. On Nov. 1, a super typhoon came to the Philippines. Typhoon Goni was the most powerful storm of 2020 according to CNN. Goni displaced millions of people, and was a category 5 storm making it the most destructive category. Just two days later, Hurricane Eta arrived in Central America, devastating Guatemala, Honduras, Mexico and Panama. All the while, countries have been dealing with COVID-19 and everything that comes with it. Resilience has been exhibited more than ever this year, on a world-wide scale.
*Information not otherwise sourced was found on NYDailyNews or OnThisDay
Politics
The 2020 Presidential Election was yet another event to add the already historic year. In the middle of a pandemic, a hurting economy, and a polarized country, this election has broken records, paving the way for the country's future. Early in the year, President Donald Trump was impeached by the House of Representatives after lengthy trials and countless witnesses for abuse of power and obstruction of Congress. On Feb. 5, Trump would be acquitted of these charges in the Senate. Just two days before this, Presidential Candidate Pete Butigeig won the Iowa caucus. A month later, Biden won 10 states' primaries on the first 'Super Tuesday' of the nomination process. On June 5, Biden would secure the nomination for President from the Democratic National Convention. Months later, Election Day came around, and with it brought the record for highest voter turn-out. With the high amounts of mail-in and absentee ballots, as well as varying state laws responsible for counting procedures, it wasn't until November 7 that a presidential elect was chosen. The popular vote went to Biden with just over 81 million votes, Trump with 74 million. However, it's the electoral college vote that determines the next president. Biden with 306 predicted electoral votes, and Trump with 232, made Biden the President elect. From the start of votes being counted, the Trump administration has been persistent in having states like Georgia, Wisconsin and Michigan recount, and using legal battles to attempt victory in proving a fraudulent election. However, the margin of votes over turned will not be enough to change the results, nearly all of the Trump Administrations' cases are being dismissed, and the Election Infrastructure Government Coordinating Council Executive Committee called this election "the most secure election ever". On January 6, Congress will count the official votes cast by the electoral college.
Black Lives Matter
This year, amidst a pandemic, the Black Lives Matter movement reached millions of people. Multiple deaths from police brutality and racial injustice sparked protests around the world, with 15 to 26 million Americans protesting according to NY Times. The tragic deaths of Breonna Taylor, Ahmaud Arbery and George Floyd were breaking points for many across the country, inspiring activism. So why is this time different, and why has 2020 been so crucial for the Black Lives Matter movement? The battle against racial injustice has encouraged many to speak up, educate themselves and those around them, as well as seek change and improvement. Opal Tometi is an important leader of the Black Lives Matter movement and has been with the movement since it started in 2013. This "breaking point" that was reached, came after many cases like Trayvon Martin's, which started the movement. Why was 2020 the year that the movement grew so drastically? In an interview with The New Yorker, Tometi said, "I believe they are just thoroughly fed up… because the government doesn't seem to have a plan of action that is dignified and comprehensive and seeks to address the core concerns that the average American has." Tometi adds, "My view of these protests is that they are different because they are marked by a period that has been deeply personal to millions of Americans and residents of the United States, and that has them more tender or sensitive to what is going on." The racial biases in the country have long been tolerated, and have resulted in the severity of the damage that must be corrected. These biases have fed into systemic racism, and make for a solution that will require much persistence, time, and courage. Going forward, the demands of the Black Lives Matter movement, Tometi says, "have to be seemingly ambitious… But they are not really ambitious. They are really just basic… We need to be able to have the opportunity to have a life of dignity, and the possibility to thrive." As the fight continues, 2020 has been a very influential year for not only the movement, but for sparking an issue that many have just begun to educate themselves about. The thousands of demonstrations that have spoken out against racial injustice and policy brutality have gained attention and inspired the public to continue to fight for justice and equality.
Use Your Voice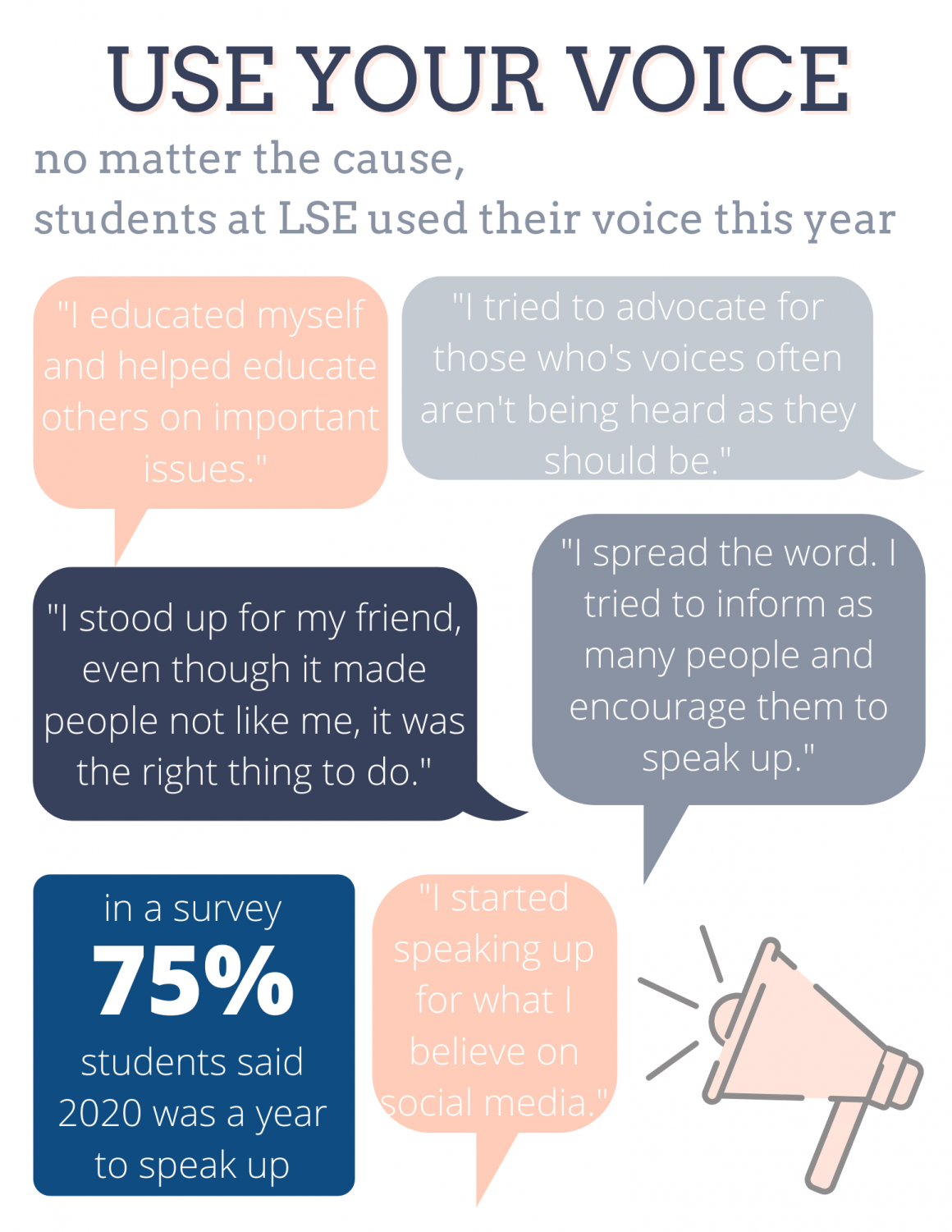 About the Writer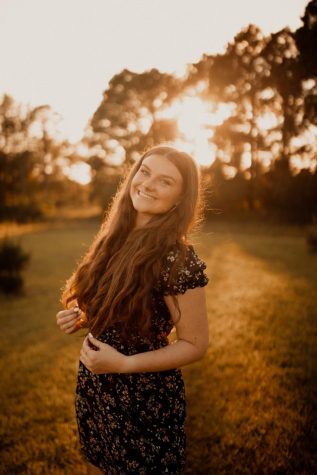 Emily Stoner, Photo Editor
Emily Stoner is a senior at Lincoln Southeast. She is involved in Student Council, HOSA, Peer Mediation and more. Emily plans to study a social science...