Speech and Debate goes remote: How LSE works around a pandemic
Speech and Debate tournaments are all about the atmosphere of competition, where teammates can feel the energy, nervousness and excitement of performance. So, like many other activities and extracurriculars, competitions this year are like nothing the Southeast Speech and Debate team has ever seen before. 
Senior Elaine Kugler, Speech Team co-captain and competitor in poetry, OID (Oral Interpretation of Drama), and duo, explained how the team felt things would be different this year. 
"We initially thought that it would be pretty hard to compete without the same physical response from your other competitors and judges within rounds," Kugler said. "We were nervous that the presentation would be hard to see with the same facial expressions, vocal changes, and blocking (physical actions or movement within a piece)."
The zoom competitions surprised the team, however. Kugler said it has still gone very well. The team sent 20 teams to finals this first semester while also finishing within the top five places of team sweeps at the last few tournaments. 
The practice the team has had this season so far has been leading up to the final tournament of the year, The Holiday Joust, which Southeast runs annually. This year's tournament, like many other student events, will look a little different. According to Tommy Bender, the 27-year veteran Speech Coach, the entire tournament will be online.
"Students will compete through the magic of Zoom from their own schools or homes, depending on their team arrangement," said Bender. "It means some of the cool stuff like a true awards show is lost, but we're excited to still get the opportunity to compete."
In an average year, about 500 to 660 entries come in for the Holiday Joust, including competitors from across the state, and even outside it, because this tournament is a qualifier for NIETOC, or the National Individual Events Tournament of Champions, an oral interpretation and public address competition for students nationwide.  This year has seen only 400 entries, a slightly smaller number than usual, according to Bender. 
"We are looking forward to hosting our own tournament this Friday, although it won't nearly be anything like a true in person tournament," said Kugler. 
"Overall this year is off to a great start even through all of the changes. Our team has a very bright future ahead for this year, and we still stand strong throughout the pandemic," she said. "Our motto this year is to 'tell your story' as we all compete in different events, and as we make our own stories facing all of the challenges." 
About the Writer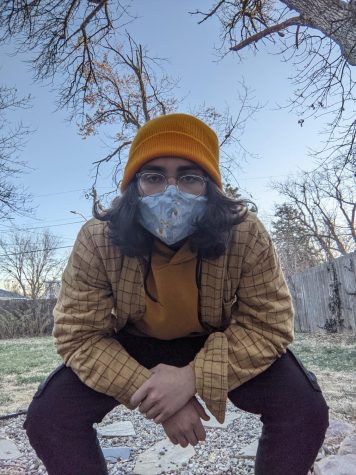 Henry Graham, Staff Writer
Henry Graham is a Sophomore at LSE. When he isn't in school he likes to skateboard, listen to music, and spend time with his friends.