A new challenge for student athletes: College decisions during the pandemic
Although the year certainly won't end in a traditional way, Lincoln Southeast's (LSE) student athletes continue to pursue their passion regardless of the pandemic. For senior athletes however, this year involves adapting to new recruitment processes as well as dealing with a new sense of urgency for college commitments. Nonetheless, many of these athletes have set out a clear goal for the future and have found ways to achieve their aspirations. 
One of these athletes is Grace Nichols, a senior who had recently announced her commitment to Lamar University in Beaumont, Texas. As a varsity volleyball player for LSE, Nichols has dedicated all four years of highschool to this sport and has chosen this school specifically to pursue her sport. 
"I committed to Lamar because the coaches made me feel like the environment they make as a team is like a family but they are also very into constructive criticism," Nichols said. "I loved the location because it's by the gulf and there is usually only rain for weather. It's also going to have so much culture due to being close to Mexico, Louisiana and just being in Texas."
However, Nichols, like many other athletes, had to overcome the communication barrier that the pandemic has made this year. This drastically hindered and changed the recruitment process, and athletes find themselves emailing, texting, and calling their interested schools a lot more. 
"I had recruiting profiles and the dream to play at a higher level in past years but I really did my entire recruiting process during the pandemic," Nichols said. "I know that for many people, college coaches see you play which then helps them be recruited, but because of the pandemic, many D1 schools are in a dead period which means that the coaching staff is not able to contact you in person but they can digitally."
Thus, college decisions in general are more challenging for student athletes, and this year in general proved to be even more difficult for some. Gaining the interest of colleges has especially been a major concern for senior athletes. 
"For many colleges, the seniors get an extra year of eligibility, so that takes out my recruiting class entirely," Nichols said. "It was very disappointing to see my options lessen because they didn't need a 2021 graduate. It has always been hard for me to get recognition for volleyball because I am shorter and I am easily overlooked in the talent department but usually underdogs like me go to camps and showcases to show our talents but most of them if not all were cancelled. I was very lucky to have sent an email to Lamar and they saw potential in me from the videos I had on HUDL."
However, this barrier didn't hinder Nichols from achieving her academic and athletic goals for the future.  She believes that sports are essential for not only your physical health but also your mental health due to it being an outlet for relieving stress. However, one of the most important reasons for her commitment is the community aspect of playing a sport.
"I plan to continue sports in the future because it gives me the opportunity to meet new people, learn new things about myself, and keep me obligated to a team," Nichols said. "I really think playing a sport in college will give me a unique experience that not many people receive."
About the Writer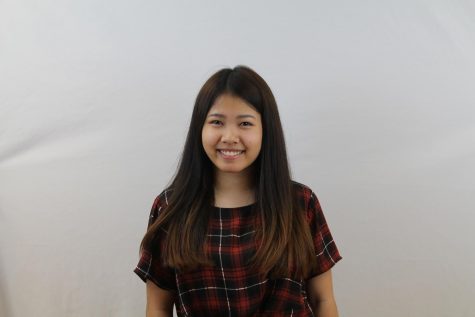 Jen Quach, Editor in Chief
Jen Quach is a Senior at LSE. She is involved in Debate, Band, Student Ambassador, Peer Mediator, and HOSA outside of the Clarion. In her free time, she...