Katerina Hoffman: Diving into the 2021 season
Lincoln Southeast (LSE) Freshman Katerina Hoffman is diving into the new year with new goals for her athletic career. Currently, she is focusing on ranking in the top two at state, and with all the practice and hard work, each day she is preparing to conquer it. 
Starting when she was young, her inspiration to dive came from her mom and dad. Her mom, who was an Olympic diver in 1996 and 2000, and her dad, LSE diving coach Kris Hoffman, took her to the pool as a young child and her interest in the sport grew from there. 
"Ever since I was little, I was always around at the pool. All the time after school when I wanted to dive, I could," she said. 
Now, as a freshman, Hoffman is a part of a private club team as well as LSE's diving team where she can continue to grow and flourish as a diver.
"The [LSE] team is just me and Evan Farr (9), so there's only one other diver, which is pretty fun," Hoffman said. It's good because we know each other and the swimmers are super nice. We're all just like a really good team together as a whole."
While her club competitions have been canceled due to COVID-19, Lincoln Public Schools (LPS) has continued to hold competitions, allowing for Hoffman to compete for various medals throughout the year. 
COVID-19 has also affected their practices going from once a week to six shorter practices during the whole week. Along with the altered practicing schedule, there was an elimination of the three meter events and platform training. 
Luckily, Hoffman has gotten the opportunity to get extra practice in at a local pool to prepare for the current diving season.
"Thankfully, Woods Pool was able to let us practice during the summer through September," she said.
While this year is definitely different for Hoffman than any in the past, she has loved being a part of the LSE diving team and the opportunities that have been presented to her. 
"I'm really grateful for all the opportunities that we had, and being able to compete on the high school team… It's a really good team in general, and I'm glad to be a part of it," she said.
About the Writer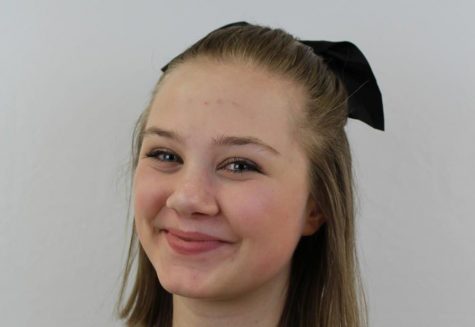 Nicole Tinius, Online Editor
Nicole is a junior at Lincoln Southeast High school and this is her second year on the Clarion news team. She is excited to be an online and opinion editor...