Get your caffeine fix at these local cafes
Every great product or idea is made better with a little competition. Take these examples –  Marvel vs. DC. Nike vs Adidas. Xbox vs PlayStation. Coke vs Pepsi, and of course, coffee vs. tea. Although some may claim there's nothing better than starting your day with a good cup of coffee (or tea), many can come to the conclusion that either beverage is enjoyable. 
Throughout the years, the consumption of each drink has been included in people's everyday routine. According to a survey conducted by Coffee for Less, 56 percent of adults in the United States drink coffee, while 52 percent drink tea. When it comes to students at Lincoln Southeast High School (LSE), 67 percent drink coffee and 33 percent drink tea, based on a recent Instagram poll of 196 LSE students. 
Though many students drink one or the other, students have their preferences for where they get their drink from and what drink they order. Based on a survey answered by LSE students, the range of places they like to order from vary from person to person. Some of the places include popular locations such as Scooter's and Starbucks, or lesser known places like Mo Java Cafe. Here are some locations recommended by LSE students: 
The Coffee House
The Coffee House is a cafe located on 1324 P Street here in Lincoln. They offer a variety of baked goods including fresh-baked cinnamon rolls, homemade scones, cheesecake and bundt cakes. The Coffee House also offers more savory foods for those who don't have a sweet tooth, such as wraps and sandwiches. The main focus though, are their beverages. The Coffee House brews up their own "House Specialties." These include-, a Foggy London (an Earl Grey tea steamed with light cream) an Irish Mocha (a coffee with vanilla ice milk with an Irish Cream Italian syrup) and a Voltaire Mocha (a steamed milk espresso mixed in a house cocoa blend with brown sugar and vanilla). Their more simple beverages are matcha lattes, chai lattes, americanos, espressos, macchiatos and more. 
The Mill Coffee and Tea
The Mill has several locations around Lincoln. Out of the four locations in town, one of them is in the Haymarket, located on 800 P Street, and another location on 330 South 21 Street. The Mill offers a wide variety of coffees and teas. Some of the hot drinks include: hot teas, hot chocolates, chai lattes, matcha lattes and hot cider. If someone is interested in colder drinks, The Mill sells cold brew coffees, iced teas, different fruit smoothies (strawberry, pineapple, mango, four berry and more) and granitas, which are frozen cold brews with syrup and milk. 
Tea Vibe
Cafes may seem as if they only offer coffee and tea options, Tea Vibe spices it up. Located on 400 North 48th Street, Tea Vibe sells iced teas, slushies, iced tea lemonades and milk teas. They also sell boba, or better known as bubble tea drinks. Bubble tea is a tea-based drink that was crafted in Taiwan in the early 1980's. It is known for the chewy and squishy tapioca starch balls included in the drink. A few of the milk tea drinks at Tea Vibe include the classic black tea milk tea, matcha, coconut, jasmine, redbean, black sugar and honeydew. The iced tea options are berrylicious (a mixture of strawberry and raspberry), Lincoln (a mixture of strawberry and peach) and moonlight (a mixture of mango and peach). Their slushies range from coffee to avocado. 
Based on the beverages LSE students order at their favorite coffee or tea shop, many have different taste preferences. A couple of students who enjoy coffee more than tea answered that they enjoy iced coffee, iced lattes, black coffee, iced caramel coffee and iced mochas. Those who enjoy tea answered chai tea, green tea, matcha, peppermint and Arizona Tea. 
Not everyone is a coffee or tea lover, but there's always something for everyone. Worldwide, there are 30 types of coffee in the world, and that's excluding all the different flavors and additives. Contrasting, there are 20,000 varieties of tea, making it easier to find a tea to enjoy. Regardless of what a person indulges in, there are many different coffee shops available for teens to order from in Lincoln. The options for beverages are truly endless.
About the Writer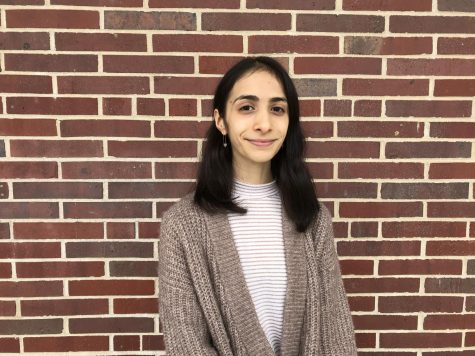 Zainib Al-Jayashi, Design Editor
Zainib Al-Jayashi is a sophomore at Lincoln Southeast High School, and this is her first year on the Clarion News Team. Besides the Clarion, she is also...