The parking pass problem: Increased ticketing has caused a stir
Sheets of snow cover the grounds and snowflakes speckle the parking lot at Lincoln Southeast. As the days get colder, every morning becomes a race to see who can get an A Lot parking spot first, with some claiming a spot despite not having an actual parking pass. This recurring conflict between seniors and juniors has gained even more attention this year with new pandemic procedures and a hybrid learning style, and some have started to take a stand. 
This turmoil began with the realization that A Lot appeared to be more vacant than usual with half of the seniors learning through zoom during the day. A Lot is closest to the entrance of the building and is a lot bigger, while C Lot is secluded and farther away. Hannah Nazarenus (11) turned to social media to voice her opinions on this issue, with many other juniors reposting and agreeing. 
"I know that some juniors got their licenses early since they were just old for their grade, so I know one person that's been parking in C Lot since they were a freshman," Nazarenus said. "Also, some have school permits so I think that they should also be able to park there. Seniors say that they had to do their time so you guys have to do yours, but in the long run, those people who got their licenses early will spend more time in C Lot than some of the seniors, so I think that they should let juniors park there and from what I've seen, there's still a lot of room for juniors."
Many drivers think the current procedure for getting an A Lot parking pass is too restrictive. All seniors are eligible for a parking pass, yet juniors and underclassmen have to enter a raffle to obtain one. Nazarenus finds this unfair for drivers who have certain circumstances that would make parking in A Lot a necessity for them. 
"The school is at half capacity, so I really don't see why it would be an issue for juniors to park there, especially since I don't think all the seniors decided to go back to school," Nazarenus said. "I know that some people have to take their siblings to school, so they park in A Lot so they could make it to class on time. Also, some kids want to leave for lunch, and that gives them less time for lunch since walking all the way from C Lot gives them such less time when they could be at home eating. It's also cold [to walk from C Lot], and this week, it's going to be in the negatives." 
The school has responded with increased ticketing, which many claim won't actually prevent those without a pass to park in A Lot. However, Nazarenus and many others thought that this warning was too sudden for them to correct their actions.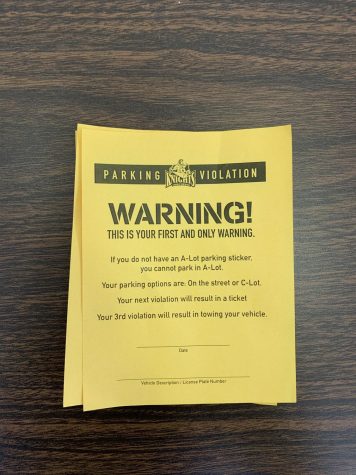 "I think that this year juniors are more upset because we've been used to parking in A Lot and that they didn't give us any warning a day or two ahead that they'd be ticketing us. We weren't used to having that privilege be taken away from us. As we were sitting in fifth period, they said that they'd be ticketing our cars and we couldn't do anything about it." 
Students want change, even if it is just for this year due to the pandemic and the school being at half capacity. To Nazarenus, changing the current parking policy can influence how many people are late and, thus, uphold Knight Pride. However, it can also shift the priority from seniors to those that need to park in A Lot. 
"I think that they should look into how many decided to go to school everyday because a lot of the seniors I've talked to don't go every single day. Through that, they should look at how many A Lot spots are open and see that by letting juniors park there, it might help some of those that have no control over what time they can get to school."
About the Writer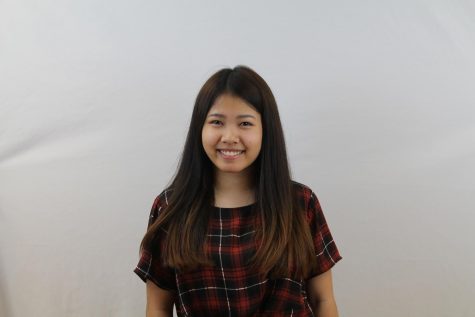 Jen Quach, Editor in Chief
Jen Quach is a Senior at LSE. She is involved in Debate, Band, Student Ambassador, Peer Mediator, and HOSA outside of the Clarion. In her free time, she...