"Little Women" musical cast members announced
The Lincoln Southeast Theater program has begun rehearsals for their production of the musical "Little Women". The production, based on the classic American novel of the same name by Louisa May Alcott, will premier April 29 and run through May 2 at the Jennifer L. Dorsey-Howley Performing Arts Center.
"Little Women" chronicles the March sisters, Jo, Meg, Amy and Beth, as they progress from childhood to adulthood in 19th-century Massachusetts. Marielle Hinrichs (11), Elise Anderson (11), Josie Dobson (11) and Eliza Moss (11) respectively portray these roles, alongside Allison FitzSimmons (12), Katie Craig (11) and a plethora of other LSE students. 
Speaking on the impact of theater, Moss said "[It's] by far my favorite activity. I've never met or been a part of a more supportive and caring group of people." 
Moss portrays the character Beth March in the production. "She has a very interesting role because she is a huge supporter of her sisters," Moss said. "Because she gets sick, she only has a limited time to live, so she encourages her sisters to live their best lives even though she can't."
Precautions regarding COVID-19 have been made to keep the cast and crew safe. According to Moss, the LSE Theater Department has "been very careful to wear face masks at all times and keep distance whenever possible. We also use hand sanitizer at the beginning and end of every rehearsal."
Auditions for the production took place from Jan. 19 through Jan. 21. The main cast, along with understudy and ensemble roles, were announced on Feb. 6. 
To coincide with this announcement, the official LSE Drama Instagram account posted a picture of actor Saoirse Ronan as Jo from the 2019 film adaptation of "Little Woman" pacing through the film's set. The picture was captioned with the line "Current image of you going to the Drama Club classroom to see the callback list."
"I choose to audition because I really enjoy performing," said Moss. "Especially now when there are less activities I can easily be involved in. Theater really is a family and I love being a part of it."
About the Contributor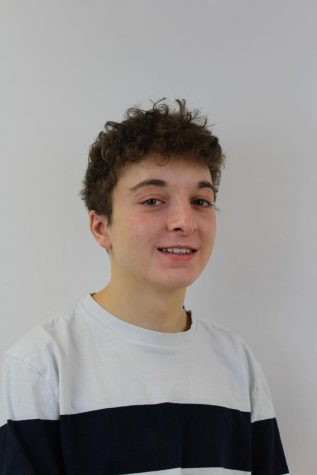 Brayden Adcock, Staff Writer
Brayden is currently a sophomore at Southeast. Besides working with the Clarion News Staff, he is involved in symphonic band and the LSE Basketball Band...