LSE students participate in State Speech and Debate
The Nebraska Sports and Activities Association (NSAA) State Speech & Debate took place on March 18 through March 20. Many high school students, including six Lincoln Southeast (LSE) students, practiced for months for this moment.
LSE junior Maddie Hesse qualified for the state tournament after finishing third in Entertainment Speaking at the Class A-1 NSAA District Speech Tournament. At the state tournament, Hesse finished second place in Class A Entertainment Speaking.
Due to COVID-19, the participants had to be in a classroom alone while they were presenting out loud. 
"I was alone in a classroom all day. I qualified with my friend, Marielle Hinrichs, who was there as well so we got to hang out and talk in between rounds which was so fun," Hesse said.
Presenting in front of a large crowd can be nerve-wracking for many people of all ages. For some, it just comes naturally. Hesse said she gets nervous before and while presenting, especially this year.
"I definitely was more nervous than past tournaments because it was state so there was more pressure to do well than just a regular Saturday tournament. However, doing my tournaments on zoom is a lot less nerve wracking so I don't get as nervous as I did when I would have to speak in person like last year," Hesse said.
Speech and Debate seems to be a popular team to join. Hesse and Hinrichs find it very fun being able to share opinions and talk out loud in front of a small audience. Hard work and devotion always tends to pay off in the end. 
"I love getting dressed up and making people laugh with my speech and doing well because I always feel so accomplished at the end of the day. I remember when I saw that I had finaled and was going to be placed and I was so happy, I can't even explain it," Hesse said."The sense of pride, accomplishment, and confidence you get from speech is awesome. It was amazing because in that moment I was so relieved because I knew that all of my late nights spent memorizing and late practices at school had paid off and all my hard work was worth it."
About the Writer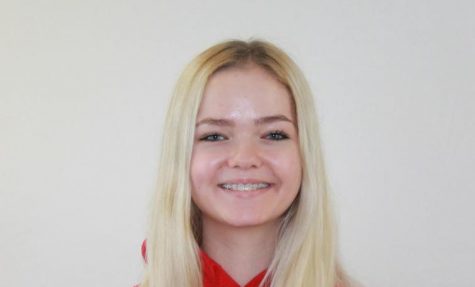 Callie Cook, Staff Writer
Callie Cook is a Sophomore at Lincoln Southeast High School. She is involved with Cheer. It is Callie's second year on staff for the Clarion News Team....