Opinion: Sound of Metal should win Best Picture at the Oscars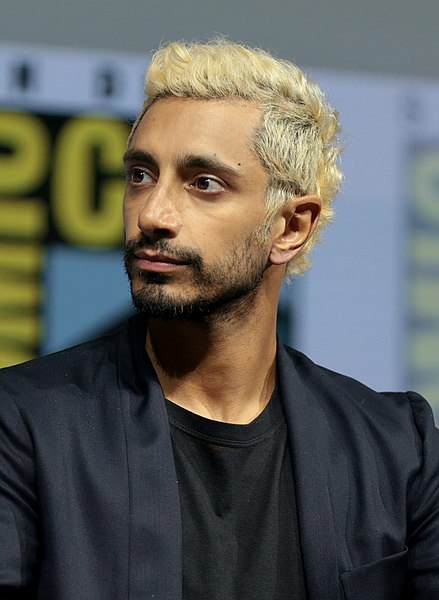 Through numerous COVID-19 setbacks, eight films have been nominated for the Oscars Best Picture of 2021. "The Father" is a drama which features Anthony Hopkins as an elderly man, dealing with the hardships of dementia. "Judas and the Black Messiah" is a biographical film about the betrayal of Black Panther chairman Fred Hamptom. "Mank" is a drama about screenwriter Herman J. Mankiewicz's development of the screenplay for "Citizen Kane". "Minari" is a drama about the struggles that a family of South Korean immigrants face during the Reagan era. "Nomadland" centers around Fern, a woman dealing with the death of her husband, who travels around the U.S. in her van. "Promising Young Woman" is a thriller about a woman who seeks to avenge her best friend. "Sound of Metal" is a drama about Ruben, a metal drummer who loses his hearing. "The Trial of the Chicago 7" is a legal drama film about a court case regarding anti-Vietnam war protesters charged with conspiracy and crossing state lines. 
Of the films above, I believe that two are worthy of the title of Best Picture: either "Minari" or "Sound of Metal." "Minari" won the Golden Globe's award for Best Foreign Language Picture. "Sound of Metal'"s leading actor Riz Ahmed was nominated for Best Actor in Drama at the Golden Globes. 
Out of these two films, I feel that "Sound of Metal" is the best, with "Minari" trailing closely behind. Riz Ahmed has, in the past, largely been in films as a supporting actor, where he has been great, but he is excellent in "Sound of Metal." Ahmed is also the first Muslim to be nominated Best Actor for "Sound of Metal." Steven Yeun, the protagonist in "Minari" is also the first Asian American nominated for Best Actor. Yeun played Glenn in The Walking Dead and was excellent as Ben in "Burning" in 2018. Paul Raci is a supporting actor in "Sound of Metal," where he is a recovering alcoholic who runs a shelter for deaf recovering addicts. Paul Raci was nominated for Best Supporting Actor for the Oscars. 
"Sound of Metal" begins with Ruben and his girlfriend Lou performing punk-metal music at a concert. Ruben is hammering away at the drums while Lou wails into the microphone, filling the room with the vicious dissonance of her guitar. For Ahmed to be able to play Ruben, he spent nearly a year learning ASL (American Sign Language) and drumming, and also learned to drop his London accent. 
Much of the two hours of the film is taken up with Ruben's struggle of acceptance regarding his hearing loss. "Sound of Metal's" director Darius Marder told an interviewer that he grew up "in a spiritual community, and … was raised Buddhist eventually" and that the movie "is so much about acceptance and … impermanence and letting go." 
The visceral message of acceptance through suffering is planted firmly throughout "Sound of Metal," which is performed by Ahmed distinctively and powerfully. My faith in it winning Best Picture doesn't seem to be shared by others though, and if I were to bet, I would put my money on "Nomadland" winning Best Picture due to its widespread critical acclaim. On April 25, the winner of the coveted Best Picture prize will be revealed to the world, which will mark the defeat of seven films, and the victory of one.