Senior Prom offers a unique experience for outgoing students
The class of 2021 at Lincoln Southeast High School will be offered a special Senior Prom on April 17 this year. This comes after upperclassmen were denied a prom last year following the outbreak of COVID-19. This will allow seniors to have one final school dance experience before leaving high school. 
Due to local guidelines, the prom will be held at LSE instead of a local venue. This is in part to focus on the planning process, as space will need to be accommodated for the number of students attending and make sure it is safe.
Masks are required to be worn at all times and no guests or outside visitors are allowed into the building, including family or close friends. 
Maggie Buettner (12) is a member of the LSE Student Council, which is a part of the Parent Teacher Student Association (PTSO). The PTSO played a major role in bringing the Senior Prom to life.
"PTSO donates yearly to post-prom [committees] and has a few of the parents on the post-prom committee," Buettner said. "This year, they donated money to help pay for decorations and other expenses that come with planning prom."
The announcement of Senior Prom was followed by a Formal Wear Drive for the event. The Drive, held from March 31 to April 1, was organized by the PTSO in conjunction with the LSE Clothing Closet. It sought gently-used prom outfits and shoes for students of all genders, with drop-off boxes at several locations across Lincoln.
LSE also stresses the importance of a safe, enjoyable prom this year, best exemplified by student safety protocols.
"We all have to do our part to keep each other safe and healthy," said Buettner. "We are going to be in a large group, so we need to all be following the protocols that we are given. These protocols keeps us all safe as we can be."
Standard dance expectations will still apply to this event. Tickets can be purchased through a form attached to the Senior Prom announcement on the LSE website. Students will also have to pay any outstanding fines and return checked out school materials before purchasing a ticket.
About the Writer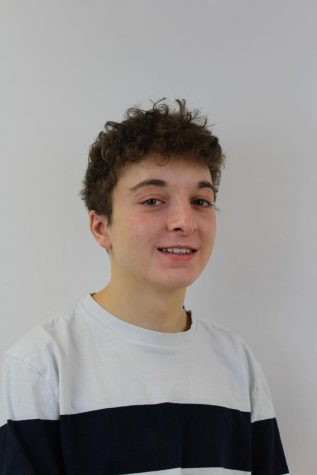 Brayden Adcock, Staff Writer
Brayden is currently a sophomore at Southeast. Besides working with the Clarion News Staff, he is involved in symphonic band and the LSE Basketball Band...