Opinion: The Weeknd's new album, "Dawn FM", is his best work yet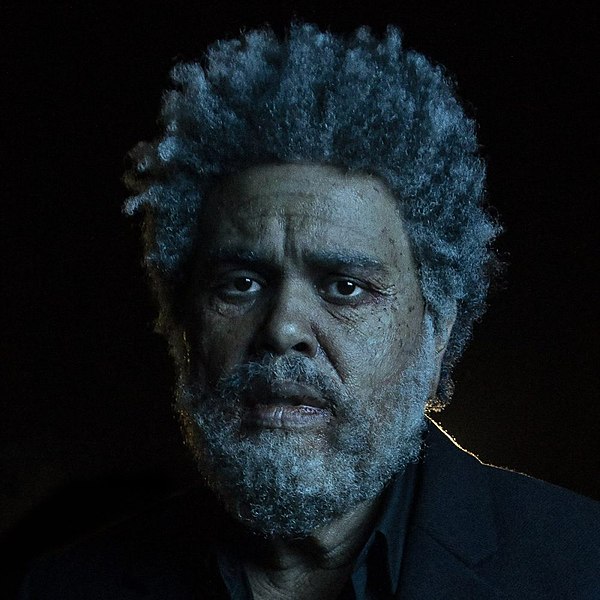 The pop singer known as The Weeknd [born Abel Tesfaye] has released a new album, setting the bar for musicians in 2022 exceedingly high. His album, "Dawn FM", reflects on major themes regarding the journey from death to afterlife.
What makes this album unique is that it contains more than just music in order to convey an overarching storyline. The Weeknd explained the conceptual theme in an interview with Billboard in November of 2021.
"Picture the album being like the listener is dead," he said. "And they're stuck in this purgatory state, which I always imagined would be like being stuck in traffic waiting to reach the light at the end of the tunnel. And while you're stuck in traffic, they got a radio station playing in the car, with a radio host guiding you to the light and helping you transition to the other side. So it could feel celebratory, could feel bleak, however, you want to make it feel, but that's what the Dawn is for me."
The album includes a number of well known names such as Jim Carey, Quincy Jones, Tyler, the Creator and Lil Wayne. Each role these special guests play contributes to an important piece the album wouldn't be complete without. 
What really brought this work alive was the acting of Jim Carey, who played the radio host of "Dawn FM". Carey is known for his ability to take on any role thrown at him, and is a master at transforming into a diverse variety of characters. Because of his transformative abilities, listeners may not detect Carey in this eerie radio show host role without prior knowledge. 
Aside from the music, some of the best aspects of the album include monologues from both Carey and Quincy Jones, producer of Michael Jackson's most important work, as well as a fake commercial promoting the final destination of the album: the afterlife. 
"A tale by Quincy" is a recording of Quincy speaking over a smooth R&B rhythm about how growing up without certain parental figures can impact romantic relationships later in life. 
The final recording on the album, labeled "Phantom Regret by Jim", highlights what actually will be important when you finally "walk into the light", leaving listeners with a beautiful and important message. Written by Carey himself, the poem encourages all to try to find inner peace, and realize that things like your weight or materialistic items won't matter once you've passed.
Every song on the album had a light, catchy tune to them, most dabbling into the classic 80s sound. At first listen, the songs all had a similar sound to them. But after a second or third listen, I could differentiate from each, and not a single one was a skip, and all had the ability to get stuck on repeat in your head. 
With this album especially, the Weeknd has proved yet again that he is one of the best male vocalists of this era. 
Although an album full of upbeat tunes is unusual for the Weeknd, there is reasoning behind this. During quarantine in 2020, he had just completed writing his "After Hours" album, and was beginning to write for his next one, full of many depressing themes. However, he decided that writing sad songs during a sad time was not the right move, and scrapped all of his songs and began to write "Dawn FM". 
Something shocking about the music on the album is how clean it was compared to songs he has produced in the past. Although undertones of explicit themes still remain, the songs rarely have any graphic or vulgar descriptions or words, making it a lot more family-friendly and enjoyable for all. 
All in all, I think this album is brilliant, and the Weeknd's best work yet. If I were to have one critique, it would be that as he has transitioned further into pop. His lyrics have begun steering more towards relatable for all, rather than specific experiences of his life. The lyrics just kind of lack the uniqueness and complexity that interests you in the singer and the songs' meanings, but I think the overall concept of the album makes up for it. 
I would say the best songs on the album are "Out of Time" and "Less than Zero", but all of them are extremely catchy and deserve equal attention. I would definitely recommend giving the album a listen from start to finish more than once.