Meet the Staff: Mili Kagan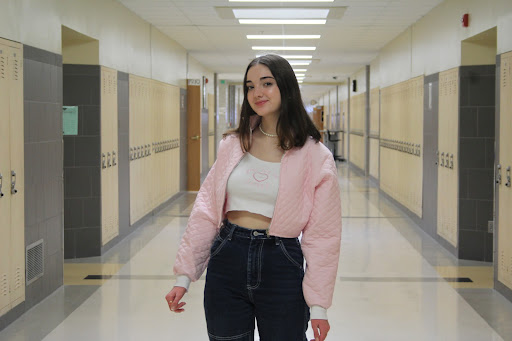 Up and coming fashion icon, Mili Kagan, is a driven and persistent senior at LSE. At a young age, Kagan was exposed to what she now hopes is her future career, fashion. 
"It was something I started when I was around 8, my mom taught me how to sew and then I just kept going with it," Kagan said.
Kagen explains that along with her endeavors in the fashion world, her performance in school is another outcome she is proud of. 
"I'm pretty focused on getting good grades, and I would say that generally speaking, I've gotten to the point that I've aimed to get to," said Kagan.
In addition to her mom feeding her passion, Mili says her friends and family have also been super supportive along her journey. On the road to graduation and hopefully strutting the fashion runway, Kagan wished some parts of her high school experience were different. Kagan, among many, was introduced into an abnormal high school world that impacted her involvement in extracurriculars and other high school activities.
 "I wish I'd gotten involved in a few more things at school," Kagan said. "I feel like I would have maybe met more people, but it was difficult to do that, especially sophomore year, because that was when there was the pandemic." 
Similar to many who could not interact with anyone, Kagan felt very alone through the low periods. As a way to cope with the circumstances of the pandemic, she had to keep a positive, although temporary, mindset.
"I was focused on the 'after this'," Kagan said. "I was consistently looking forward."
As Kagan looks back on her high school chapter, inching closer to the finish line, she spreads her wise words and says: "Do not underestimate yourself and to value yourself and do what's best for yourself. Even if you're worried about what other people are gonna think."