Meet the Staff: Carmin Sims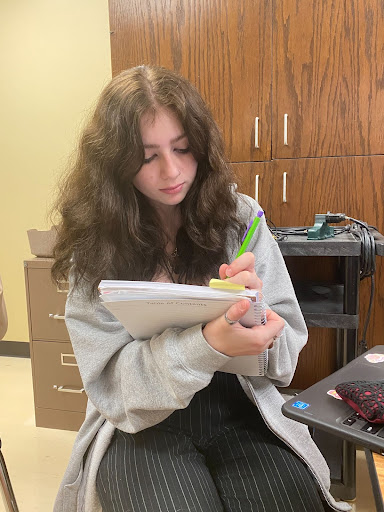 For many seniors, the last year of high school is a time to think about what comes next in their lives, as well as consider the legacy they want to leave behind. Senior Carmin Sims wants to be remembered . 
"I mean, obviously the Clarion is a big part of it. I want people to remember the things I've written especially because hopefully some of them can help people," Sims said.
She says the Clarion is something that she is very proud of, and hopes the stories she has written have affected people's lives.
 Sim's hobbies include writing, listening to music, and shopping. Her favorite classes at LSE are The Clarion and Women's Lit. She wants to continue writing when she is older and hopes to live on the East Coast. 
Another important aspect of her life is her job. Sims said she has been working a lot more than she thought she would be at the age of seventeen. 
"The work aspect of my life has definitely been [bigger] than I expected. I work a lot more than I thought I would have," Sims said.
One of Sim's favorite things about herself is her work ethic. She said she has worked hard on the Clarion, and is proud of the work she has put in. Having confidence is a big factor in Sims life. Her biggest influence in life is her mom, who has instilled this feeling in her. "[My mom] has a lot of confidence, and she helps me with my confidence as well," she said.