Issac Jefferson: Art teacher and agriculture enthusiast learns valuable lessons through new farmstead
Isaac Jefferson "always liked the idea of living out in the boons." The idea of growing his own food and raising animals had been appealing to him and his wife for a while, especially since he wanted room for his six children  and just last year that dream was realized. Now, he has about twenty laying hens, a rooster, two ducks, two goats, two cows, four pigs and seven turkeys, a cat and a dog.
Jefferson, who has been an art teacher at LSE since 2006, found that a farm schedule works well with his teaching schedule since the winters on the farm slow down right as finals weeks pick up. He also appreciates the idea of potentially having a "side hustle" by selling the produce, meat and dairy he harvests from his farm.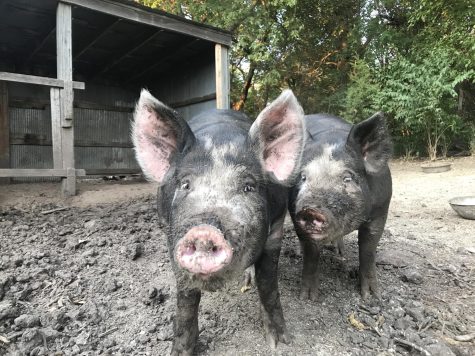 However, not everything about owning a farm is perfect. When Jefferson first started his farm, he found out that he did not know everything about running a farmstead. 
"I did not realize. . . it's a lot of land and everything needs water. So it's like, well, we have one spigot. . . right now we probably have 700 feet of random hose and [hose] splitters off splitters," he said.
And now, after the Jefferson farm has been in operation for about a year, his biggest struggle has been his cow-calf pair, specifically their grazing habits.
"[To] eat enough grass they need to move pretty frequently. And so it's just a constant challenge of okay, well do we need to move on now? Is this too soon? Could they stay on there a little bit longer? Are they starving?," he said, explaining how he's been trying to figure out the process called "rotational grazing." 
Despite his water and cow grazing complications, Jefferson has enjoyed having a farm. It allows him, he says, to see direct outputs as a result of his actions, either by collecting eggs, harvesting his garden or butchering pigs for meat.
And on top of all that, it has also changed his perspective about how much weather and climate affect people. Because of this, Jefferson believes more people should learn about agriculture and all the work that goes into the food one buys at the grocery store.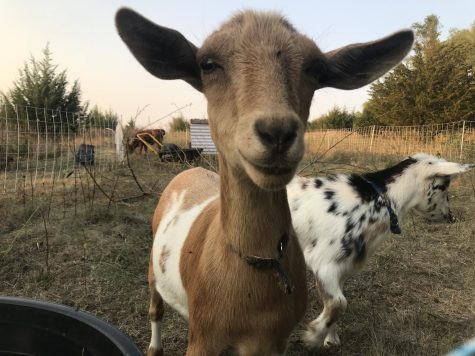 "Are there some really big picture issues that you start to understand in a rural setting that maybe you don't [in more of an urban one]? Short answer, yes," Jefferson said.