Feature Friday: Matilda Balogna-Jambert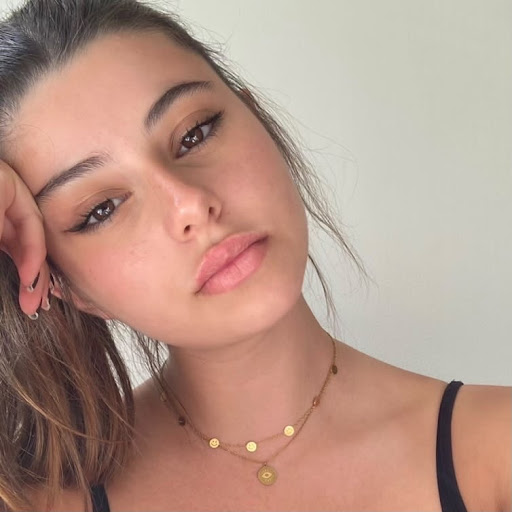 Foreign exchange junior Matilda Balogna-Jambert is from Spain and is currently attending Southeast High School. She is involved in Southeast by participating in volleyball. Previously, she had played in Spain, but she said that "it was a bad environment." 
Although she didn't have a good experience back home, she describes the team at Southeast as supportive.
This whole experience of becoming a foreign exchange student was the result of a dream she had when she was younger.
"My dream since I was like a kid was always going to the US… I saw the movies."
Instead of just traveling to LA or New York, she wanted to see how we live in the United States.
Later she may use this experience to come back and study here for college. 
Bologna-Jambert plans to get a career in a field of either math or physics. The transition between units of measurement has posed a challenge for her. 
"The way you measure Fahrenheit or in miles like feet, I just don't understand." 
Beyond that, Balogna-Jambert is experiencing culture shock in other ways. 
She describes missing the food, though recently she described the fast-food chain Chipotle as good. 
Bologna-Jambert was also shocked to discover she could get her license at 16 here, whereas in Spain, it's 18. Instead, in Spain she uses the train, subway, or bus. 
The roads she says are different, describing the ones in Spain as smaller. This is because everything is closer together, thus people tend to walk more places.
Something Bolgna-Jambert also described as just not understanding is American football.
"I've been to a Husker game and I just don't understand anything, like what is going on."
Futball, or as Americans call it – Soccer – is huge in Spain. 
Her home, Madrid, Spain, has one of the best soccer teams in the world. 
Bologna-Jambert is very involved as her dad works at the soccer stadium in Madrid, along with her neighbor, who is on the soccer team. 
This year, Bolgna-Jambert is looking forward to experiencing the holidays here in the United States. 
She explains how she celebrates Halloween in Spain saying, "People don't get dressed up and stuff. They just go to a party and that's it." 
For New Years, she explains a tradition in Spain of eating 12 grapes in the last 12 seconds of the year.
This year Bolgna-Jambert is living her dream and has much to look forward to.