Feature Friday: Johanne Hagen is Seeking New Things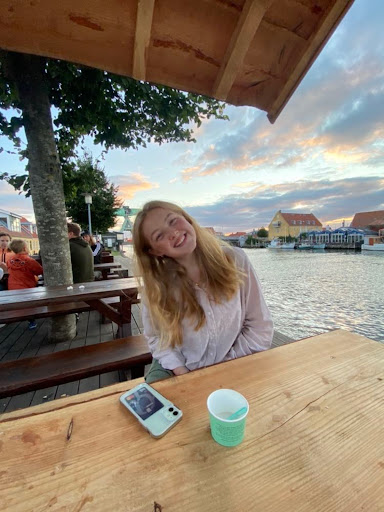 Shadowing her older brother, Johanne Hagen wanted the international experience of being a foreign exchange student.
For her junior year, Hagen is attending Southeast as a foreign exchange student from Norway. 
At LSE Hagen is getting involved by playing in the indoor soccer league, a sport she describes as huge back in Norway. 
Hagen already enjoys LSE, though there is one thing she despises: the hallways. 
"Like my first week here the freshman had a water fight, and they spilled water all over me!" Hagen said. 
While exploring food here, Hagen came across a root beer float and found it unappetizing. 
"The thing is that in Europe, we put something in our toothpaste that you guys put in your root beer… so it was like eating ice cream with toothpaste so it was not that good," she said.
However, despite her experience here, she does sometimes miss her home. 
If ever given the chance the most worthwhile place to visit is Northern Norway, as that's where you get to see the northern lights and the mountains. 
Hagen describes the Northern lights as something you can only really experience in person.
"It has to be dark and you usually only see it during the winter kind of like, you don't know when it's going to happen kind of like if you're outside you will just see it and it's really pretty," Hagen said.
Overall this experience is something Hagen will take advantage of in the future. 
"This year will help me with improving my English and learning new things about myself and experiencing a different culture," Hagen said.