Senior Athlete Spotlight: Emma Codr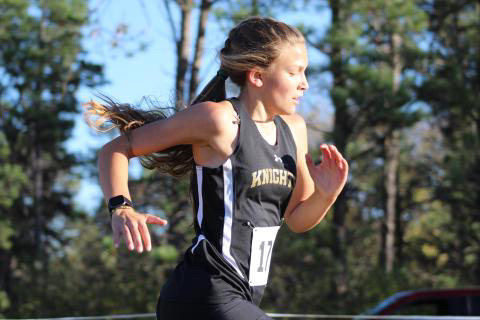 Q: What's your name? 
A: Emma Codr 

Q: What sports did you play at LSE?
A: "I ran cross country and track."
Q: How do you think high school sports have changed you as an athlete/person? 
A: "Hard work and determination can really pay off." 
Q: What coaches have made an impact during your highschool sports career? 
A: " Dave Nebel and John McCracken." 
Q: What was your favorite memory during high school sports? 
A: "The Cross Country pasta feeds were my favorite memory."
Q:When did you start playing varsity for your sport?
A: "Unfortunately, I never got to that level."
Q: What are your plans for after high school?  
A: "I am planning on attending Chadron State"