Senior Athlete Spotlight: Jacob Doty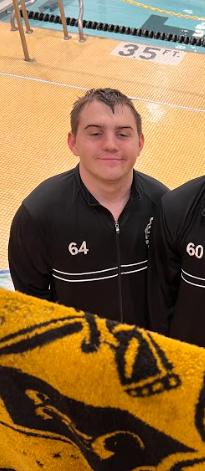 Q: What's your name? 
A: Jacob Doty 

Q: What sports did you play at LSE?
A: "I do trapshooting and swimming."
Q: How do you think high school sports have changed you as an athlete/person? 
A: "It's definitely helped me realize that I do need to stay in a sport or some sort of physical activity to help stay fit." 
Q: What coaches have made an impact during your highschool sports career? 
A: "Brett Ruoff"
Q: What was your favorite memory during high school sports? 
A: "Swimming on the team that made it to state last year."
Q:When did you start playing varsity for your sport?
A: "There's not really a varsity for swimming."
Q: What are your plans for after high school?  
A: "I am planning on either taking a gap year or attending SCC."