Drama Club

The Drama Club provides insight into a large community within the performing arts at the LSE. The club creates a setting for students who share a passion for theater to discuss information about upcoming productions and auditions. The Drama Club's main goal is to create a space for people who love the arts to connect.
"It's a safe community to find your voice, figure out a little more about yourself and learn to be a little more confident when standing up for what you believe," LSE Theater Director and club sponsor Tyler Lambley said.
The Drama Club, however, is only a glimpse into LSE's Performing Arts. The real community-building occurs after school, late into the evening, and during weekends when students and directors dedicate their time to developing and perfecting each show. Every production requires the hard work of many student volunteers who specialize in different areas of the show. While actors are a vital component of any production, equally important are the people behind the scenes working on the technical element.
"Whether someone has an interest in fashion design or an interest in art or construction, you learn and you apply a bunch of those skills on top of just what you see in front of you, which is usually just the actors," Lambley said.
Each show introduces students to acting, set building, stage managing, costuming and hair and makeup design as well as lighting and sound effects. It is safe to say that anyone can find an interest within the LSE theater. Participation is a great way for students to build confidence, work on creative, hands-on projects and find a second home where people share similar passions.
Additionally, the Drama Club plays a role in its community by raising money for various charities. Generally, the club's officers are charged with creating one community service project per semester. This year, the club has chosen to focus on a toy drive during its winter production of "Elf the Musical, JR.", and a fundraiser partnered with LSE's Feminist Club during its Spring production of "Legally Blonde".
Last year, the club saw huge success in its collaboration with LSE's Book Club for a book drive during "Matilda the Musical". Together, the clubs raised almost $2,000. Some of those proceeds were used to purchase Roald Dahl books, which were distributed to the children who attended the show. The remaining proceeds were sent to Lincoln's City Impact which provides social and literary resources for underprivileged children.
"It was our goal to put books in kids' hands," Lambley said.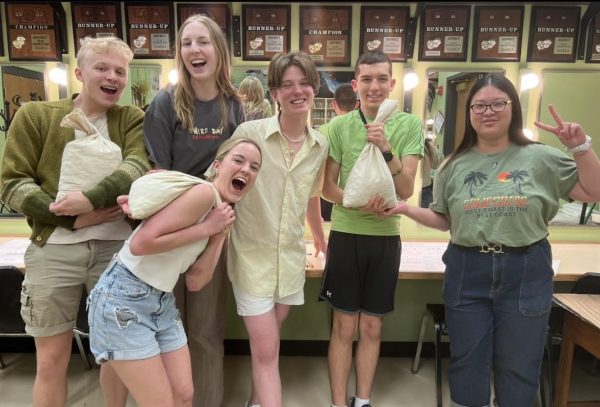 Key Club
LSE's Key Club is a student-driven community service organization and a high-school branch of the Kiwanis Club. Kiwanis International is a nonprofit made up of local clubs and its members who aim to create positive influence in communities and improve the lives of children. The club allows members opportunities to provide service, build character, and develop leadership skills.
Southeast has hosted a Kiwanis Club in the past, formerly known as Circle K, but was forced to pause the service of and effectively end the club as a result of Covid-19.
"Obviously we couldn't go out and serve the community, so it died down," LSE Math teacher and club co-sponsor, Wendi Baus-Herbin said.
In 2021, Baus-Herbin and the club's other sponsor, LSE Math teacher Sherry West, initiated a new form of the Kiwanis Club under the name Key Club. During the first year of its existence, only seven members joined. It has since grown to the club's maximum capacity of over 80 students. They are still perfecting their new form of the club this year.
In addition to the club within the school, there are district, state, national and international levels of involvement. LSE's club hopes to begin sending their officers to the higher-level meetings soon.
During club day, the Key Club participates in team-building activities and community service projects. They have made cards to send to retirement homes, created bags for meals on wheels and planned other events.
The club also relies heavily on the drive of the students. They are responsible for deciding what is important to them and how to express their beliefs in community service projects.
"Mrs. West and I are very proud of the work that students have done," Baus-Herbin said.
Outside of school, Key Club participates in helping out with elementary schools' Fun Nights, pancake feeds, in retirement homes and at basketball game fundraisers co-hosted by East High School's Key Club.
The club's most recent focus was a Trunk-or-Treat event, which took place on Oct. 26 from 6-8:30 p.m. at LSE. It invited several other LSE clubs to participate and provided carnival games for participants. The event will also fund the club's future service projects.
Outside of Lincoln's community projects, Key Club also directly benefits the students who participate in it. By focusing skills on helping to provide for others, students develop not only a stronger sense of leadership and event planning skills, but of compassion and community.
"I think it feels good to help other people,"  Baus-Herbin said.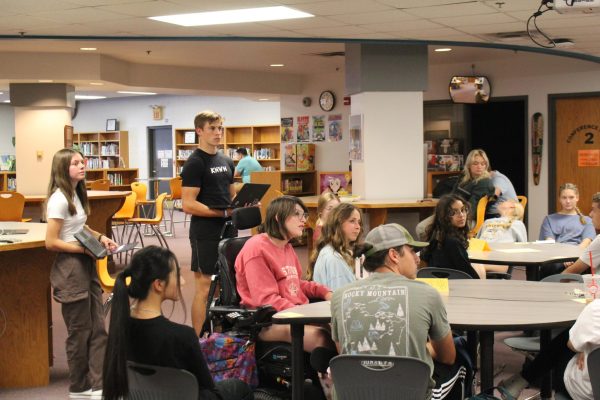 Empty Bowls Club
Empty Bowls is another one of LSE's clubs dedicated to serving its community. The club, which has existed at LSE for over 10 years, donates its profits to Lincoln's Food Bank. Last year, Empty Bowls donated cans of food and raised over $600.
Interestingly, the club is not original to Southeast. Empty Bowls was founded in Michigan in 1990 by Lisa Blackburn and art teacher John Hartom. It has since grown as a global charity that focuses around a single goal: to make and sell pottery to contribute to the end of world hunger.
The Food Bank of Lincoln hosted an Empty Bowls fundraising event to sell handmade bowls, donated by the public, on May 30, 2023. The event was sponsored by many prominent restaurants who served soup and hosted more than 1000 people.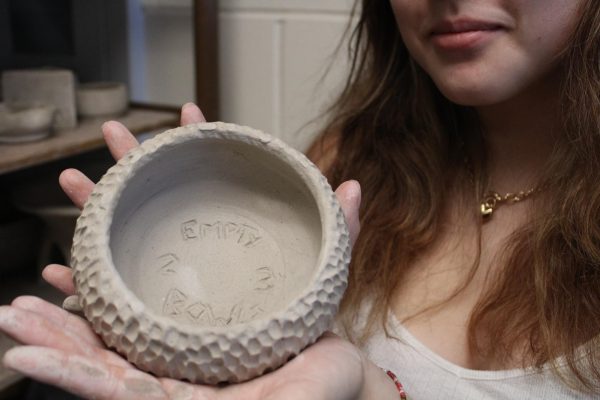 The club's sponsor, LSE Art teacher Daniel Ruth, introduced Empty Bowls to Southeast around 2012 after having visited other Empty Bowls events a
cross the country. He was inspired by the idea of giving back to communities in need and believed the organization would fit nicely within LSE.
"There's a lot of folks out in Lincoln, the nation, the world, that don't have as many resources as we do, and if we can work with our hands, provide a nice bowl for somebody- we give the money to the Food Bank of Lincoln, that seems right to me," Ruth said.
Students in the club utilize their knowledge of "throwing" and creating original pottery to make their own bowls. At the end of each semester, during LSE's art shows, the students volunteer by selling their hand-made bowls along with all-you-can-eat soup to guests for $15.
Due to construction in the art rooms, there is no art show this winter, but one will be held in the spring of the 2023-2024 school year.
Students also meet outside of club day. They meet every Thursday after school to continue working on their pieces. More than creating bowls, however, the club aims to raise social awareness and to provide for others.
"I want them [students] to have fun. I want them to learn how to throw on the wheel. But I also want them to think about something bigger than themselves," Ruth said.
LSE is fortunate to host clubs that contribute so much to its communities. These clubs provide students with a service and group bonding oriented environment that benefits not just the students who participate, but those around them.