As the crowds flooded in while the endless clouds flew across the sky above the stadium seats at Seacrest Field, the sounds of trombones, flutes, trumpets, drums and so many other instruments filled the stadium and reverberated through the neighborhood. These sounds signaled the beginning of the annual LPS Marching Band Contest, which started at 8 a.m. on Oct. 14.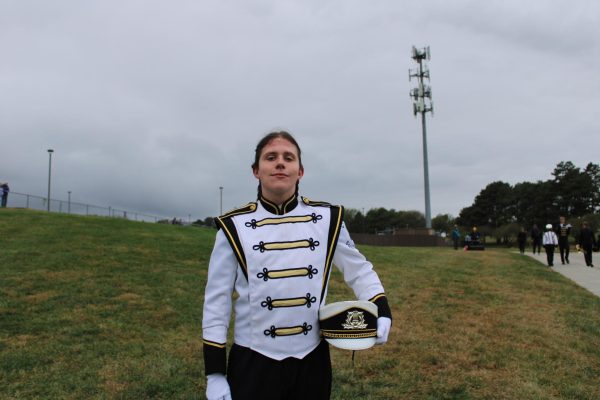 Trevor Sulley, one of the student drum majors in charge of Marching Knights, believes that competitions provide an opportunity for the band to showcase their hard works to, not only LPS schools, but to schools that come from outside the district.
"It's a really rewarding experience because we also get feedback on how we can improve as a band but we also get to know about what we're doing well too from an outside source," Sulley said.
Preparation for the season, however, starts way before the Marching Knights ever set foot on Seacrest Field. The band, just like athletic teams, meets in the summer, prior to the beginning of the season and school year.
On a typical school day, the marching band practices on the LSE football field from 7 – 8:40 a.m.
"We work on stuff ranging from marching technique to making good musical sound as an ensemble. And then obviously, putting it together to play while marching is a very important part of what we do," Sulley explained.
Sulley also said that they perform at about four to five football games each year, playing pep tunes in the stands during the game, and at halftime, they perform their show as the Shirettes dance to the music.
They finish their season in December with a concert at Pound Middle School, which drums up interest for the middle school students and give them a feel for what it would be like to perform with the Marching Knights.
Given all the work they put in, Sulley says it helps a lot when people come to show support for them at competitions and performances.
"I think it's one thing we really appreciate as a band getting support from our school. We get a lot of support from the school, and it's just one thing that really helps the band feel good," Sulley said.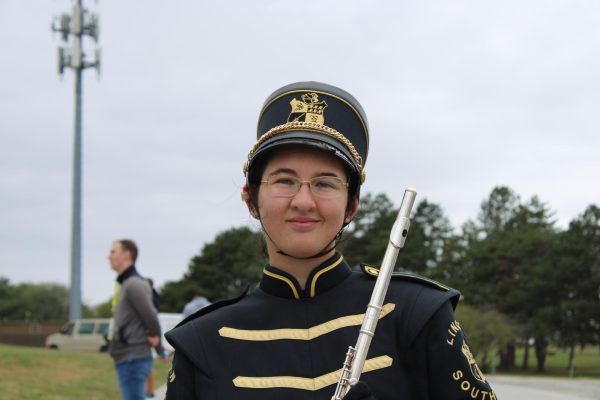 While preparing for the event, one of the flutists, Trista Rea, said that members of Marching Knights must be committed and willing to put in hours of work.
"It's not really for anyone who doesn't want to put work in…we have to memorize lots of routines, like different visuals and music sometimes as well," Rea said. "And it's kind of nerve-wracking, just a tiny bit, when we go to contests and we have to play against other schools."
For anyone wondering what to expect if they were to join the LSE Marching Band, Rea said: "You have to really, really buckle down because it does take a bunch of work. It can be kind of difficult but you should get pretty used to it once you kind of get the routine down."