Opinion: Top 5 movies to watch over the holiday break
Hang on for a minute...we're trying to find some more stories you might like.
The Golden Compass
A lot of people haven't heard of this movie, but it is one that many people should consider watching. It isn't about the holidays, but it's a good movie to watch during winter. The movie (based on a series of the same name) follows a young girl named Lyra, who is trying to figure out why children are going missing, and what the ongoing phenomenon "dust" is. She is given a device called a alethiometer- which is a truth telling device that looks somewhat like a compass. I personally love this movie because each character has what is called a dæmon- which is an animal that contains part of your spirit.
A Christmas Carol
This movie is a classic – your parents and grandparents are most likely familiar with the main character in this holiday movie, the grouchy, greedy Mr. Scrooge. The version I'm talking about is the new motion capture film with Jim Carrey as Scrooge. This movie has a very interesting plot. If you haven't seen it, it takes place in London, and follows a story of ebenezer scrooge- a man who doesn't believe in the spirit of Christmas. He is visited by the spirits of Christmas- the past, present and yet to come. I enjoy the motion capture version better than the live action because I never watched the live action as a kid, I grew up with the "animated" version.
Happy Feet
This movie is about a baby penguin named Mumble who is different from all of his friends. He can't sing- like penguins are supposed to- but rather, he can dance. Mumble is rejected by his entire colony, and he takes a journey to find his purpose, and to save the colony, which is faced with a problem regarding their food source. I like this movie because the music and plot is really exciting, and the movie highlights some major problems humans, the animal kingdom and earth itself comes across when all three don't coexist.
Frozen Planet (Docuseries)
If you prefer a documentary over a drama, or kid's movie, this one is definitely for you. David Attenborough narrates and paints a beautiful picture of the Arctic and Antarctic in this series. The series follows animals in their environments, and highlights the struggles and problems they face living in one of the harshest environments on earth.  Not only is it perfect for the winter months, it's also great for the whole family!
The Polar Express
In my opinion, this is one of the best movies to watch during winter. It's all about the Christmas spirit, and it takes a new twist on belief. The movie follows a boy who is woken up to the sound of a train. He boards, after the conductor tells him the train is going to the North Pole, where Santa will give a child of his choice the first gift of Christmas. Who will get it? Does the boy believe in Santa? I enjoy this movie because it has a very engaging plot and it makes you question the meaning of Christmas, which is something many of us often forget.
About the Writer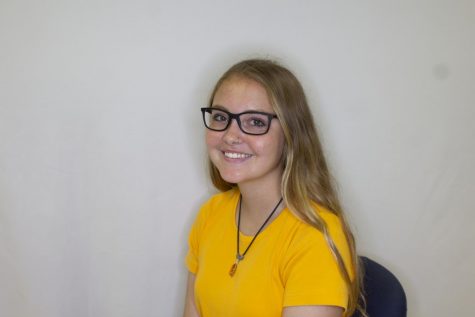 Keelie Kraft, Staff Writer
Keelie Kraft is a junior at Lincoln Southeast High School. This is her first year on the Clarion News Team and she is a staff writer. She enjoys taking...