LSE's annual Nite of Knights set to perform Feb. 14-16
Hang on for a minute...we're trying to find some more stories you might like.
On Monday, Jan. 14, noise and chaos consumed the Jennifer L. Dorsey-Howley Performing Arts Center at Lincoln Southeast High School. Voices rang out singing, drums played to the beat of one another and local high school comedians cracked jokes.
These noises coming together signal that it's the time of the year for the annual Nite of Knights, a popular event that first started in December of 1955 – the year that LSE opened.
When Nite of Knights first began at Southeast, it was used to raise money for the band to purchase their uniforms. The Performing Arts Department now splits these funds, and uses it to support the Theater and Music Department.
This year, 45 acts auditioned to be a part of this well-known tradition. Ranging from freshman all the way to seniors, these students prepared for their shining moment for months on end, practicing and perfecting their acts to be able to make the cut for Nite of Knights.
Senior Dillon Spieker is performing this year with his choir, Bel Canto. They are singing a popular hit-song called, "Somebody that I used to know," originally sang by Gotye. Bel Canto will be covering the popular singing group Pentatonix's version of the song.
"We picked our song back in November, we had started practicing it sporadically, and then become more consistent with practices throughout the winter," Spieker said.
In the end, only 15 acts made it through auditions.
During Nite of Knights, about a quarter of the judges are teachers, and the rest are student judges.
"We do this to provide the students 'ownership' to some degree of the show," Band Director Richard Metteer said.
Nite of Knights will be held at Lincoln Southeast High School on Feb. 14-16 at 7 p.m. Be sure to get your tickets, and come and see all the spectacular talents that will be performed!
About the Writer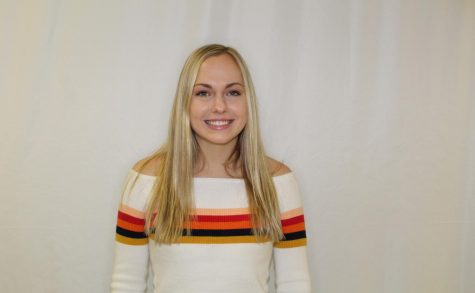 Ellyn King, Staff Writer
Ellyn King is a junior at Lincoln Southeast High school and this is her first year on the Clarion staff. She plays soccer here at Southeast and also runs...