A second chance: Lincoln and Omaha's Humane Societies open their doors to animals in need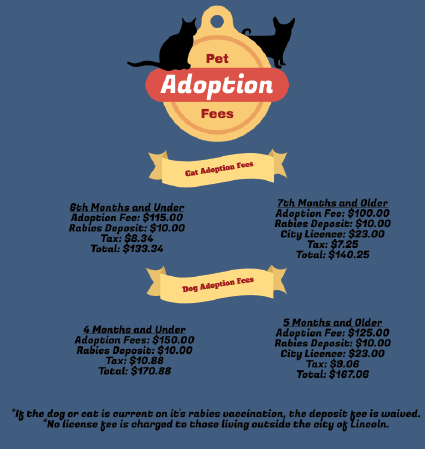 According to the Insurance Information Institute, 67 percent of American families own a pet. Many students at Southeast and beyond have had the privilege to share a special part of their life with a companion, and these aren't limited to just cats and dogs — but can include reptiles, amphibians, small animals, birds, horses and many more. Most of these families will care for and nurture their companion until they day they pass, but some don't.
Other animals are surrendered for many reasons, including changes in housing situations. These unwanted/surrendered animals end up on the streets, abused, injured, surrendered or even dead. However, this is why humane societies, such Lincoln's Capital Humane Society exist — to give these animals a second chance at the life they deserve.
According to an article titled, "Shelters Destroy Millions Of Animals Each Year," in The Washington Post, written by contributor Michael Fox, around 7.6 million domestic animals enter shelters across the nation each year. Approximately 2.7 million of these animals are euthanized. Although this number seems extremely high, in all reality, it's a lot lower than it could be. It requires a lot of space and resources for shelters across America to care for the 4.9 million or so sheltered animals until they can be released into homes, whether it be by foster care or adoption.
In Lincoln, surrendered, abandoned or lost animals start out at the Admissions and Assessment center, and they are then transferred to the Capital Humane Society for adoption.
The Capital Humane Society Pieloch Adoption Center here in Lincoln is a well-known facility to most residents of the city. The Capital Humane Society started out as the Lancaster Humane Society in 1902, and at first, the mission was to focus on the prevention of cruelty to children and horses. Then, in 1907, the focus shifted to include a variety of animals.
The original Humane Society is currently on the corner of Park Boulevard and Hatch Street, but was adapted into an Admissions and Assessment center in 2013, as the new Pieloch Humane Society was opened on 6500 S. 70th St. Today, the Pieloch Humane Society serves as a shelter for unwanted pets and advocates for animal welfare, as well as an education center for  the public about responsible pet care.
The Nebraska Humane Society in Omaha is also a very renowned place to go to for all things pet adoption. It was founded in 1875, making it the fifth oldest humane society in the nation. Each year, around 30,000 animals enter its doors, including wildlife. The Nebraska Humane Society also offers a plethora of other services, including low-cost spay and neuter procedures, as well as a pet food pantry for low-income families.
Of the 100 students surveyed at Southeast who have adopted a pet, 81 percent adopted from the Nebraska Humane Society and 19 percent from the Capital Humane Society. The Nebraska Humane Society has the resources and space to take in a larger number of animals, which provides for a larger variety of animals to adopt from.
Haley Vandewalle, an adoption counselor at the Capital Humane Society and part of the kennel staff, sees first-hand the amount of animals that come through the doors.
"[We have animals come in] probably five to six days a week over at the adoption center. Sundays and Mondays we don't usually get anything, depending on the day," Vandewalle said.
The age of animals varies with season, surprisingly. During the winter, the Capital Humane Society typically gets animals aged five months and older. Usually, the dogs typically admitted are between one to two years old. They also see younger kittens, usually under eight weeks old during the summer.
Dogs and cats are mainly what the Capital Humane Society deals with, but they also receive and adopt out other less popular critters.
"We get a lot of guinea pigs and rabbits," Vandewalle said. "We'll get birds occasionally."
Most people believe that people who surrender their animals simply don't want them anymore. However, this isn't always the case for the Capital Humane Society.
"It seems like for us, moving or change of living situation [are the most common reasons]," Vandewalle said. "[Having a] landlord is a common one, or a new baby."
Although The Capital Humane Society isn't classified as a no-kill shelter, they put as much effort into every animal as humanely possible. This means there's a chance for all admitted animals to be adopted. This also means that animals can have extremely long stays. Baby Girl, a 3-year-old shepherd-pitbull mix has been at the Capital Humane Society for more than two years, making her the animal who's lived the longest there. Of the surveyed students at Southeast who have visited the Capital Humane Society, 40 percent reported that they came across Baby Girl on their visit.
Senior Taylyn Yates is part of that 40 percent.
"It makes me so sad [that] she's lived there for so long. She just wants a home," Yates said.
Yates did adopt a dog from the Capital Humane Society in late 2016; a 6-year-old black lab named Josie. Often times, older animals, such as Yates' dog, have extended stays at humane societies, considering that not many people will adopt them. People also have a hard time adopting dogs with behavioral or psychological problems.
"[Josie] was so well-trained and quiet, but she had anxiety, [and] she would tear things up during storms," Yates said.
Luckily for Josie, Yates and her family were willing to overlook her quirks and adopt her into their family.
Sometimes, adopting is a more ethical way of adding a new member to the family than places such as puppy mills. Puppy mills are large-scale breeding operations which profit off the sale of dogs, and they often put wealth over wellness. According to The Puppy Mill Project, there are around 10,000 puppy mills in the United States right now, making it highly likely for someone to buy from a puppy mill breeder without even knowing. Many  meet off of their property for this reason. Adopting from humane societies keeps the money away from these breeders and ensures it goes to a cause that puts wellness over wealth.
Not all breeders are bad, though. Small-scale breeders that only have a few dogs are a more healthy and positive way to bring a new animal into the home.
Since humane societies are non-profit organizations, they rely heavily on public generosity. There are many ways for people to become involved, such as donations, fundraisers or even something as simple as giving the animals at the shelter toys to make them feel more at home.
Adopting is always a great option when a family is looking for a new companion, and it can be a very fulfilling process for everyone involved — knowing that they are the final destination for an animal who has been waiting for the perfect forever home.
At the end of the day, when the lights shut off and all of the animals fall asleep, we have volunteers and humane society staff to thank for their hard work.
About the Writer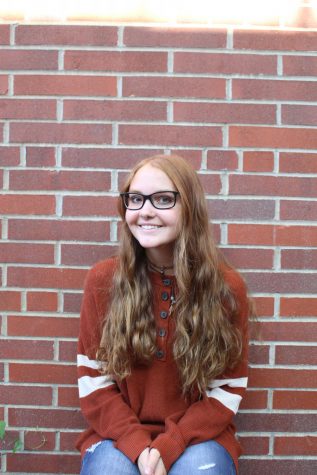 Keelie Kraft, Staff Writer
Keelie Kraft is a senior at Lincoln Southeast High School. This is her first year on the Clarion News Team and she is a staff writer. She enjoys taking...