LSE Wrestling wins big over rival LSW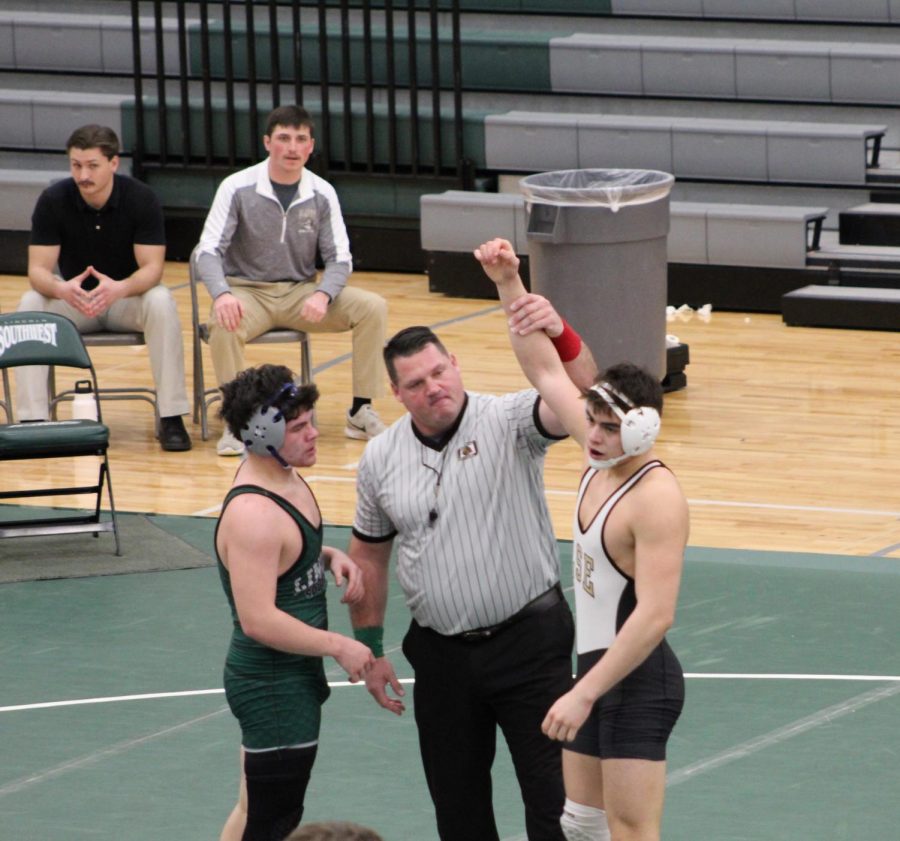 On Wednesday, Jan. 22, Lincoln Southeast's varsity wrestling team took another victory against the Lincoln Southwest Silver Hawks. Southeast took control on the mat and led their way to victory for a 45-27 win against Southwest. At the beginning of the match, Southwest held the early 12-0 lead against the Knights, but soon Southeast reclaimed the mat. After four back-to-back pins from John Friendt (11), Max McClatchey (10), Zack Belmudez (11) and Cody Genetti (11), Southeast came out on top.
Belmudez has been wrestling for six years, and has therefore seen firsthand the dedication the sport requires.
"I would say that the biggest challenge about wrestling is just the amount of time you have to put into work technique and getting better," Belmudez said. "All that time that has been taken up definitely makes a difference."
However, despite the sacrifices he has had to make for the sport, Belmudez feels that the benefits of wrestling prove that at the end of the day, it's worth it.
"I enjoy many things about wrestling, but most of all it helps make you stronger," Belmudez said. "It just helps you build character."
Beyond the character development that wrestling encourages, Belmudez simply enjoys the support from the wrestling community he has been surrounded by at Southeast.
 "Our team is very kind. We all lift each other up," Belmudez said. "I'd say some teams don't really do that and you can definitely see that."
Southeast has built and sustained a strong and loving community for all sports. Working together and bringing everyone up when they fall makes them a stronger team, which helps with the victories.
About the Writer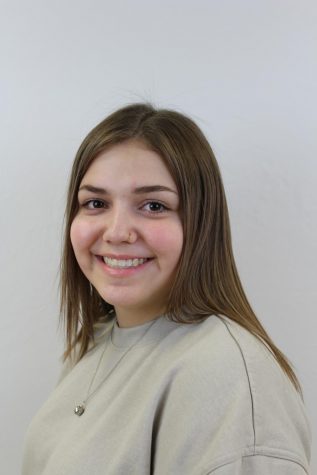 Tessa Donahoe, Staff Writer
Tessa Donahoe is a freshman and staff writer at Southeast. This is her first semester on staff. Tessa's favorite subject is geometry. She enjoys watching...