Cultivating creativity
LSE students find unique ways to express themselves
Throughout time and across cultures, mankind has found creative ways to express themselves. Whether that be with rudimentary paint on rough cave walls, to detailed frescos on church ceilings, art has always been used to communicate feelings and stories. This creative expression has survived countless wars, famines, cataclysmic weather events, and even world-wide pandemics. So it is not surprising that, even though COVID-19 has impacted many people and cancelled many events, it cannot cancel creativity. Creativity can be expressed through different mediums to showcase people's individuality and imagination in a unique way. Here at Lincoln Southeast High School (LSE), many students are able to find creativity that resonates with them and make it their own. Here are a couple of LSE students who have creative hobbies that express them: 
RACHEL CLOETER 
Some may think that art is no more than paint on a canvas, but for senior Rachel Cloeter, her art has meaning. Cloeter has been painting since the age of two, but started to take it more seriously in fifth grade. For Cloeter, she uses art as a way to show her personal experiences. Her painting is a way of journaling. She uses her creativity as self-reflection and turns it into something that is significant. 
"I like to create art to depict the different emotions that I'm feeling at a point in time," Cloeter said."Instead of sitting and dealing with very strong emotions, I can put all my energy into making a piece look exactly like how I envisioned it in my head." 
Cloeter has even won the Gold Key for the Scholastic Art and Writing Award for her portfolio named "A Series of Self Portraits." Her portfolio features paintings that include a set of eyes, different facial features and more. 
More than anything, Cloeter hopes her paintings can help others. By bringing awareness and different topics in her paintings, she hopes to spark a conversation and see things in a different light. 
"I really hope people see my paintings and feel less alone," Cloeter said. "I want people to look at what I put my energy into, and see that it's possible to make really nice things while dealing with really negative emotions."
OLIVER WRIGHT-FRANK 
Pictures are often taken to capture a moment, but for senior Oliver Wright-Frank, his pictures capture the beauty that nature and the outdoors hold. Wright-Frank has been doing photography since eighth grade and enjoys taking pictures of the places he visits. 
"My favorite thing to photograph is probably landscapes, or anything out in nature," Wright-Frank said. "I get to be in such beautiful places when I'm taking photos." 
One of the main things that drives Wright-Frank to take photographs are the journeys he is able to experience and visualize in person.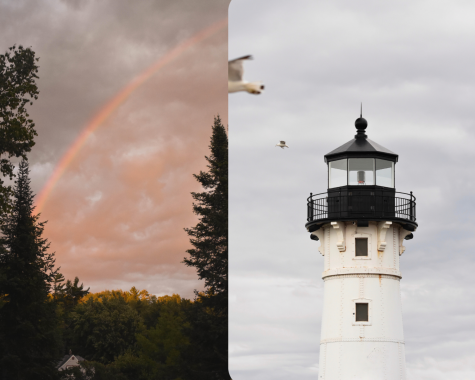 "The thing that motivates me most is my desire to explore and be out in nature," Wright-Frank said. "I'll always want to go somewhere new, even if I can't bring my camera along to document it."
Wright-Frank hopes that his photography can encourage people to explore and see what the world has to offer in front of their eyes. 
"I really feel like nature is an amazing place for self-discovery and inspiration, and I think a lot of people would benefit from it," Wright-Frank said.
DREW SOUKUP
Junior Drew Soukup uses photography as a way to bring out the light in people. Soukup became passionate about photography during the pandemic and has loved the different types of photos he's learned to take and techniques he has been able to use. 
"Capturing people and bringing out their personality and character is what I love," Soukup said. 
The main thing that motivates Soukup to take portraits is being able to boost people's confidence and capture a person's personality in a visual way. He also enjoys the reactions and support he gets from his photos.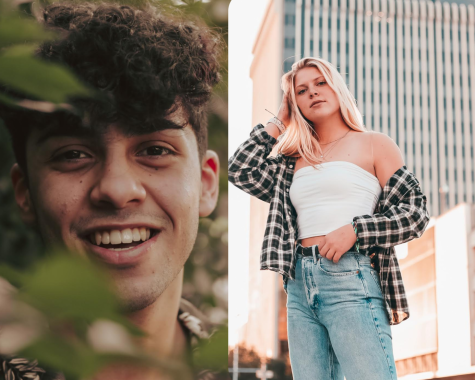 "It takes a lot of confidence to model for the first time," Soukup said. "When they see their photos and realize how beautiful they really are, it makes my whole day so much brighter."
Soukup wishes that his photos can encourage others to capture the beauty people have to offer. Soukup enjoys capturing someone's spirit and hopes that it can be spread further. 
"I hope people are able to gain confidence and self appreciation through the photos I give them," Soukup said. "I hope to show other people viewing my photos that anyone truly can be a model and should step in front of the camera sometime."