Bands Against Bullying: Southeast band performs at LHS promotional concert
Hang on for a minute...we're trying to find some more stories you might like.
On Friday, Jan. 25, Lincoln High hosted its annual Bands Against Bullying concert. This event brought five musical acts together (LHS Drumline, Zeph, Smells Like Bold, soloist Emma Harner and Southeast's own, Parking Lot Party) in hopes to promote the LHS's Respect Campaign 2019. The Respect Campaign aimed to improve relations among peers not only at Lincoln High but in the community as well, with its main focus on bullying.
Parking Lot Party was the only Southeast group to perform in the event while the other groups were predominantly from Lincoln High. The night began with the Masters of Ceremonies (MCs), who were LHS Student Council members, discussing bullying. Their discussion continued between performances as they hoped to shine light on their important cause. Not only were the MCs advocates for the Respect Campaign, but the performers expressed their support as well.
"[It] was really cool just getting the word out by getting people to come to the event and being able to talk about it with the MCs," Parking Lot Party singer Jack Dobson said.
Performers furthered their support by not only playing for those in attendance but by also wearing yellow and blue ribbons. These ribbons symbolized the support and acknowledgement for those who have been victims of bullying.
Through this event, LHS STUCO has helped to promote this cause and spread the word on bullying. With a simple gathering for a common interest like music, people are able to come together and learn about some of life's deepest issues – issues that don't always need to be mentioned somberly, but rather talked about in a positive-light.
About the Writer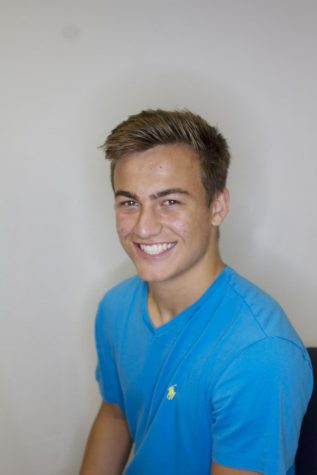 Reis Jensen, Sports Co-Editor
Reis Jensen is a junior at Lincoln Southeast High School. This is Reis's first year with the Clarion and is currently the Sports Co-Editor. He is passionate...