Senior Michael Anderson and boys basketball team prepare for upcoming season
Hang on for a minute...we're trying to find some more stories you might like.
Thanks to a pair of touchdown catches by Michael Anderson (12) that pushed the Knights past the opening round of the state football playoffs, Southeast extended its fall sports season a little longer than compared to recent years. This year, a mere 10 days separated the closing and opening of the fall and winter seasons.
Now Anderson, along with the rest of winter sports athletes and coaching staff, is back and ready for tryouts. Even during the football season, Anderson had been anticipating this moment and preparing for the winter season.
"I played football, but I've been waiting for basketball. It's what I'm really into. I've just been trying to get in the gym straight after football. I've been in the gym close to everyday to just go hoop for a couple hours." 
As a three sport athlete, Anderson's focus remains on basketball. He will be the key leader for the Knights this season after they look to get past knee injuries of last year's starter Isaac Gifford (11) and rotational player Jampe Gergen (12) who will both not be able to compete in this year's season.
"I think we can only go up from there," Anderson said. "[Gifford] was a big key, but McGinness [Schneider] (10) and [the team] are good basketball players, too."
Positivity is what the Knights will need as they look to improve from last year's 4-20 campaign. That same positivity can be found in all parts of the program as well, including from Reserve Head Basketball coach Jordan Sorge who said he was "extremely" excited for this season. More specifically, Sorge looked forward to seeing the developmental process take hold following tryouts.
"My favorite part [of the season] is watching the growth of our athletes as a group from November to February," Sorge said.
When talking about tryouts, Sorge had many things to say as to what he and the coaching staff were looking for and what a good team was built of.
"We have to find coaches and athletes that love the grind and are committed to getting better," Sorge said. "Coach Bradley is our undoubted leader, and it's the younger program's jobs to learn the system and learn how to win. That's why we prioritize multi-sport athletes."
Once a team is built, a sense of relief is reached by players and coaches. However, the molding of the team doesn't stop there.
"Basketball is such an art form that all guys on the roster need be in sync and working towards the same goal," Sorge said. "There are so many different situations that you will be put in on the basketball floor. The better you know your teammates, the more likely you are to thrive in the situation."
Coach Sorge and Anderson both hope to improve on last year's successes. After leading last year's reserve team to an LPS City Championship and an impressive 12-2 record, Sorge will look to find rhythm again this year as his team attempts to go for back-to-back titles. As for Anderson, he hopes to continue to climb the recruiting rankings for the class of 2019, where he currently sits at No. 22.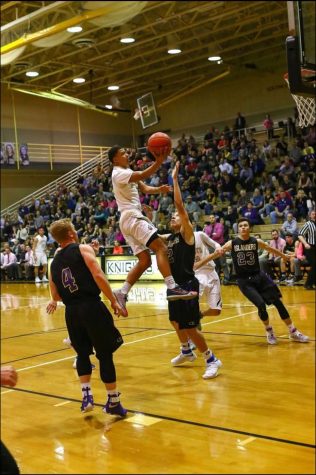 Photo creds: Mike Johnson
Make sure to be on the lookout for a season preview of LSE Girls Basketball's season coming up soon!
About the Writer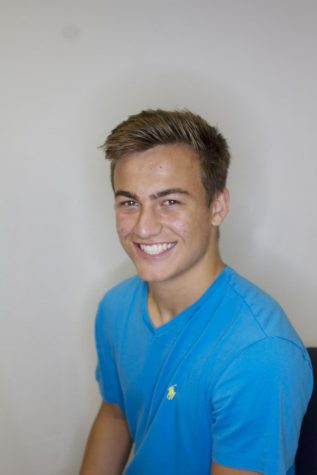 Reis Jensen, Sports Co-Editor
Reis Jensen is a junior at Lincoln Southeast High School. This is Reis's first year with the Clarion and is currently the Sports Co-Editor. He is passionate...