'The Goldfinch': A film worthy of more praise than it was given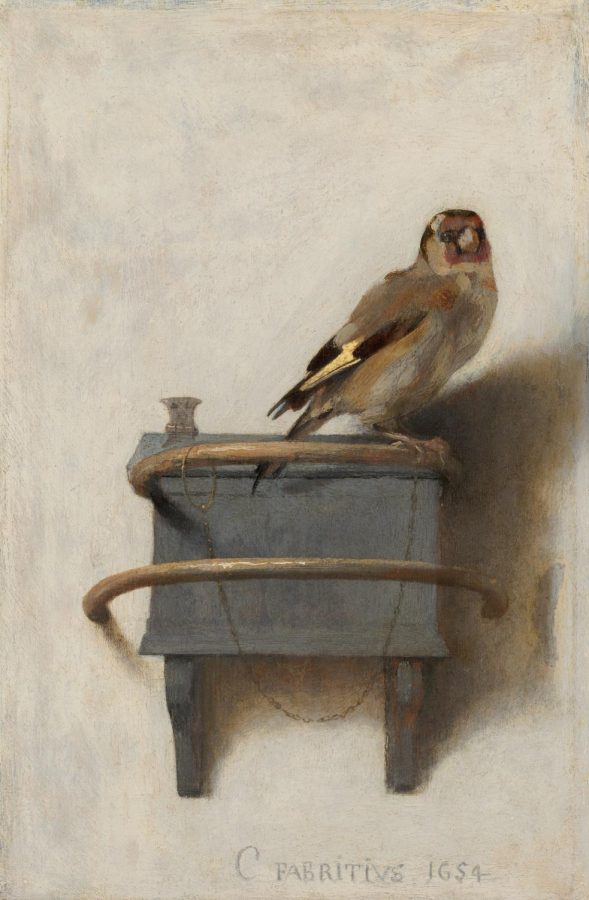 "The Goldfinch" was expected to be one of the greatest movies of 2019, adapted after Donna Tartt's 2014 Pulitzer Prize winning novel which follows the life of a young boy named Theodore Decker who struggles with the tragic death of his mother in a bombing on the New York Metropolitan Museum of Art. However, film critics tore it apart. In the novel and movie, as he processes this grief, Theo, who is played by Oakes Fegley and Ansel Elgort, is thrust into the wealthy home of the Barbours', having gone to elementary school with one of their sons. Throughout his life, he travels across the country to Las Vegas and back again to New York City where he finds comfort in the home of antique seller James "Hobie" Hobart – played by Jeffrey Wright in the film. All the while, Theo is carrying the burden of a heavy and criminalistic secret.
The 784-page novel encompasses an entire life, following his deeply complex thought process, his unrequited love for a girl who is very similar to him, and the self-destructive tendencies that tear Theo's young adulthood apart. Despite the heavy criticism from Rotten Tomatoes, The Washington Post and beyond, "The Goldfinch" was beautifully filmed and executed as well as could be expected based on such a novel consumed by Theo's impractical stream of consciousness. It's not easy to do, to craft visual substance out of someone's every waking thought. This is an unfilmable novel, and yet, Nina Jacobson and Brad Simpson produced a "best effort" adaptation of a impressive story. 
Before seeing a movie, I purposefully stay away from widely known critics and so-called "film snobs." However, in my excitement for this movie, I accidentally fell into this trap and saw that "The Goldfinch" had received a 24 percent rating on Rotten Tomatoes. Upon actually seeing the movie, I realized just how incredibly misunderstood this film was and how heavy of a blow it took upon reception by these critics anxious to disrupt the movie-goer's peace. "Extremely Loud and Incredibly Close" was a similar film that examined the grief and life of a boy with Asperger's after his father's death on September 11, 2001. The same undeserved criticism happened with this film that happened with other dramatic coming-of-age adaptations such as this (which received a whopping 46 percent rating on Rotten Tomatoes), a comparison that, according to The Washington Post, "doesn't work in its favor." One critic claimed that "The Goldfinch" had an "unmistakable air of unexamined privilege" that wafts like "Chanel No. 5." This particularly bitter critic was talking specifically about the portion of the film dedicated to the Barbours' home, and quite obviously didn't realize the intent of this. Instead of radiating "privilege" as they claim, it was used to emphasize the lack of privilege in Theo's life – the fact that he doesn't have a family as wealthy as them, the fact that his mother is dead and that he is left in dirty rags for clothes tainted by tragedy. 
The novel, "The Goldfinch," is told from a first-person perspective as the main character's direct experience of the world, and the reader gets to examine Theo's stream of consciousness like no other. Theo is insightful and reflective, and this is accurately displayed in the movie. The entire movie is bathed in a melancholy, blue light which perfectly parallels the intimate grief and guilt Theo experiences in the novel. Instead of casting a blanket over the sweeping plot line of the novel, directors and producers of the film instead gave specific attention to each section of Theo's complicated life. 
Where this movie falls short is in the narration of Theo's thoughts. The last 50 or so pages of the book dive into the deepest levels of human inquiry, and yet, in the film, we are left with only a few glimpses into where Theo's mind wanders as he sits in a hotel in the middle of Amsterdam. However, critics of the film claim that the movie wallows in Theo's "epic self-pity" too much (The Washington Post) and that it is too idea-based. This is simply a misunderstanding of the intent of the novel and film itself. Not everything is meant to make the audience leave feeling light-hearted and refreshed. Some, instead, are meant to shake the viewer up, leave them the same way that a troubled boy would feel after experiencing undeniable tragedies – something this film did well. Much like "Extremely Loud and Incredibly Close," Youtube critics angrily ranted about the fact that these types of movies force them to tap into their humanity. Wow, what a crazy concept, that not everything in this world has to scream of detachment and cynicism.
More than anything, this film's cinematography and set are beautiful, displaying the exact image of New York City's antique shops portrayed in my mind when reading the novel itself. It is flawed, in terms of interpretation of character development, as are all movie adaptations, but not in ways that destroy the integrity of the story or fall as "flat" as mainstream media claims. Instead, director John Crowley perfectly followed the plot line, directly quoting the book often and complimenting Tartt's unparalleled genius. In all reality, die-hard fans' understanding of the book and film far outweigh the shallow criticisms of critics who don't quite get it.
About the Writer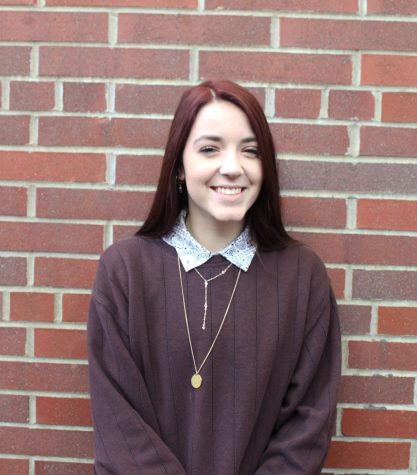 Lilly Young, Co-Editor-in-Chief
Lilly Young is a senior at Lincoln Southeast High School in Lincoln, NE and Co-Editor-in-Chief for The Clarion News Team. She thoroughly enjoys reading...