Opinion: LPS's new bond issue won't have any issues of its own
On Dec. 10, 2019, the Lincoln Public Schools (LPS) Board of Education issued a $290 million bond to address building needs throughout the LPS school district, asking voters to approve it in a special election on Feb. 11, 2020. However, there are various concerns about the consequences that come with this new plan, but many have already been addressed.
This 10-year plan includes over $288 million in needs, including new schools and improvements to existing schools. These new schools would have core facilities similar to other schools and an initial capacity of 1,000 students, possibly holding up to 2,000 students in the future. The total cost of these new schools would be approximately $134 million, but it's all for a good cause.
LPS's infrastructure plan is focused on Lincoln's need for higher high school capacity. With two new high schools to be built in the northwest and southeast regions, LPS hopes to alleviate the increasing student population and maintain a stable environment in the current high schools. Improvements for current infrastructure will include roof replacements and recapping, interior work, lighting upgrades, bleacher replacements, parking lot paving and improvements, playground equipment and surfacing, traffic flow improvements and site acquisition.
However, with this increase in school quality and capacity comes a financial burden, and this new bond issue raises some concerns on who it will fall on.
One potential problem is the monetary burden on LPS families. Last year, Omaha Public Schools (OPS), Bennington, Gretna, Elkhorn and Papillion-La Vista Community Schools all passed bond issues for building two new high schools, as well as renovating some old ones. However, the bond issues in those school districts, except Bennington, all required an increase in tax rates. However, LPS does not have to raise the tax rate because of its recently retired bond debt, which is a buyback of bonds recently sold.
"This is just a culmination of a lot of work," Kathy Danek, a school board member, said. "We are touching every zip code in this city; keeping a [tax] levy that is static. That's the most important part of this — it shows the long-term planning abilities of our district to take care of our needs."
With this new bond issue, the district is providing an opportunity for current hardships in schools and academics to be addressed, and all at a low cost, too. With the upcoming election on this issue, the positive outcomes of this bond issue should be kept in mind when voters are making their decision.
About the Writer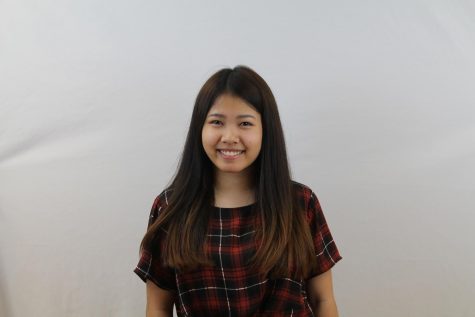 Jen Quach, Editor in Chief
Jen Quach is a Senior at LSE. She is involved in Debate, Band, Student Ambassador, Peer Mediator, and HOSA outside of the Clarion. In her free time, she...