Understudies get their moment in the spotlight in the LSE musical "Once Upon a Mattress"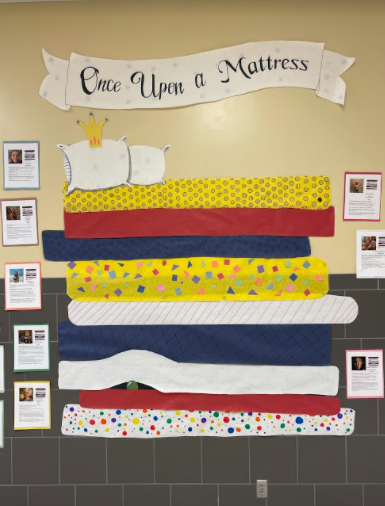 Starting this Thursday, May 5, through Sunday, May 8, Lincoln Southeast High School (LSE) will be putting on the musical "Once Upon a Mattress", a comedic spin on the fairytale "Princess and the Pea". 
Something that the LSE theater program has started doing in the past year is having a main cast, and an understudy cast. Therefore, there are backups for everyone in case they are unable to perform, and those given the role of understudy are still given the opportunity to showcase their hard work. 
"It feels good to get the chance because I know in past years, they don't normally do understudy casts," understudy of the character "Prince Dauntless" Dawson Dynek said. 
He says he enjoys seeing the different interpretations that having two casts allows for.
"It's fun to see what people do differently with their character," he said.  
However, Dynek says there are some downfalls of having to ensure that two separate casts are performance-ready. 
"I do sometimes feel a little underprepared," Dynek said. 
The understudy cast performs on Saturday, May 7. 
Dynek hopes that people will attend both Saturday's performance, and one of the main cast's performances, as well.
"There's a whole lot of dancing and there's some songs about sex, so it's pretty interesting," he said. 
Dynek says that despite this explicit subject, the musical is a perfect fit for all. 
"Any family, friends, or small kids would love it. It's very family friendly," Dynek said. "And then there's adult jokes that little kids won't get that parents will appreciate." 
He says to go reserve your seats on shottix4u.com right now. 
"It's definitely worth it because there are a lot of different characters and a lot of fun songs in it, you'll be in for a show," Dynek said.